We hate to be the bearers of bad news, but summer is over guys. So long sunshine (there was some sunshine, wasn't there?), farewell freedom, goodbye girly sleepovers, park picnics and lots of hanging out with friends outside!
But don't despair. To celebrate the back-to-school season, we've collected together some of our favourite simple and fuss-free beauty hacks and tutorials for returning to the classroom and into autumn.
Pssst… Remember if you're not meant to be wearing makeup at school you should just pick one or two staple products rather than following a full tutorial. We like tinted lip balm paired with BB cream, or a clear mascara and lip gloss.
For a super minimal makeup look: Kaushal's 'no makeup' makeup tutorial
When you're trying to better understand what makeup looks suit you, it can be really tempting to go overboard with the liner, the contouring and the glitter.
But most beauty experts agree that perfecting a 'no makeup' makeup look is the best place to start. That's because it can be your go-to look when you're pushed for time, don't have much energy or if you go to a school that doesn't allow much makeup in the classroom.
There are so many 'no makeup' looks to choose from online, but this one from YouTuber Kaushal of Kaushal Beauty is a good starting tutorial because it looks natural and uses minimal products.
The basics are: SPF, concealer, a brow product, mascara, blusher, bronzer and lip gloss, but she explains in the video that you should switch out any products she uses that you don't have (or can't afford) for ones that you do.
We also recommend skipping any steps that don't suit you and focusing on the products that make you feel good, especially if there's a strict NO MAKEUP rule at your school – opt for none or just one instead.
Beauty hack #1
Don't wait until your hair is really oily and you have no time before school to apply dry shampoo. Instead, spray it on the night BEFORE. That's right, rolling around in bed will help work the powder in and you'll wake up with voluminous hair that looks cleaner and fresher.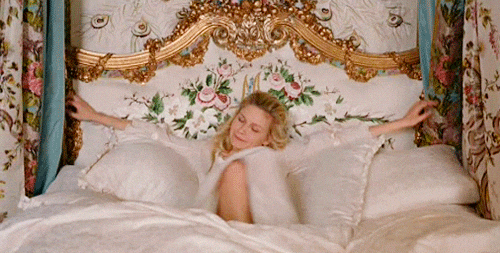 For a simple and polished bronzed look: Tanya Burr's everyday makeup tutorial
Tanya is one of our favourite beauty YouTubers because her videos are easy-to-follow, she's really friendly and she often makes tutorials featuring affordable products, like this one with plenty of Rimmel, Maybelline and Collection 2000 makeup.
She creates a minimal back-to-school look with foundation, brow product, neutral eyeshadow colours and a bit of eyeliner and mascara. You can pick 'n' mix which of Tanya's steps you take on board for your new school look, we'd recommend skipping the eyeliner and bronzer if you don't have much time or prefer the minimal look.
Beauty hack #2
If you want longer, fuller lashes take a little cotton bud and put some baby powder on it. Then apply a coating of mascara, but before you apply another, put some of that baby powder on your lashes. It'll cause build up and create the illusion of false lashes. Flutter away!

For a rusty and seasonal September makeover: Zoella's autumnal makeup tutorial
This video may be a few years old, but it doesn't make it any less autumnal and beautiful. YouTube favourite Zoella talks us through her favourite rusty look to match the falling leaves with brown shadows, full matte coverage and lashings of mascara. So if you're allowed to go wild with your makeup at school or college, then consider matching it to the upcoming season.
Beauty hack #3
If you use eyelash curlers, pop the curler in your bra for a few minutes to warm it up – your lashes will stay curlier for longer. In fact, put anything you need warming up in your bra! Like an eyeliner pencil or a mascara that feels a bit old and dry.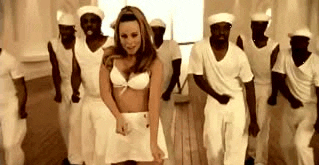 The products you need in your school bag survival kit:
Tinted Lip Balm
Tinted lip balms are the perfect, non-committal way to play with colour while also conditioning your lips and keeping your look school-friendly. We love the Burt's Bees range from Superdrug with balms that are infused with moisturising shea butter and botanical waxes. Try the deep pink Hibiscus shade, or the sugary sweet Pink Blossom. (Both are available from Superdrug for £5.99.)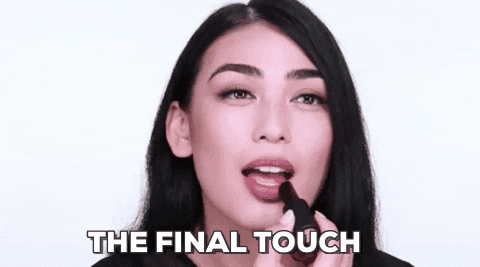 Hairbands
Whether you're about to head into P.E. or a particularly difficult maths test, you'll want to get your hair out of the way and focus on what's important. Pick hairbands that don't have metal bits on them, which tend to damage your hair and cause breakage.
There are plenty of simple types you can pick up any supermarket, but we love Invisibobbles. These invisible bobbles look like kind of like telephone wires, but their great designs means they don't leave an annoying line in your hair when you take your ponytail down. (Available from Boots for £4.95.)
Dry Shampoo
To say dry shampoo is life-changing isn't even an exaggeration for lots of us. Gone are the days of having to wash our hair every other day, now a quick spray of dry shampoo can keep your hair looking (and not to mention smelling) fresh even two, three or maybe even four days after it's been washed. Grab a small, travel-sized version of Batiste dry shampoo and throw it in your school bag. (Available from Boots for £2.99.)
BB Cream
BB cream stands for 'beauty balm' or 'blemish balm'. There are lots of different types, but it's essentially a tinted moisturiser with lots of skin benefits. Some are for moisturising, others are for mattifying, but the best thing about them is they often provide light coverage – perfect for school and those who don't like the cakey feel of makeup. You need to find the BB cream that's right for you, but we love the Rimmel Match Perfection BB Cream. (Available from Boots for £6.99.)
Clear Nail Polish
If you're not meant to be wearing makeup to school, nail polish is a dead giveaway – especially the neon, sparkling kind! So to protect your nails at school and keep them looking shiny, you need to find a good, clear polish. Luckily Rimmel has the Nail Nurse polish, which is a really popular clear nail polish created to strengthen your nails (Available from Boots for £4.49.)
It's time you started celebrating your period, guys. Sign up to bettybox RN and get all your tampons and pads, beauty products, sweet treats and loads more cool stuff delivered to your door, every single month. We know. It's totally awesome.