Sure, some people LOVE exercising at school. Whether it's team games, athletics, gymnastics, absolutely bossing the bleep test – a little sporting activity during the school day can be a lot of fun.
But, whether it's because you don't get on with other people in your class (but now have to shower with them, hello), you're made to do really long cross country runs in the dead of winter like something out of an Enid Blyton book, or you get all hot and sweaty before maths class when you have that crush sat right behind you… sometimes PE can suck.
Really suck.
The thing is, moving about is (breaking news!) really good for you. Working out gets your heart pumping, can improve your skin and does wonders for your mood. This means it's important for your health – inside and out – to exercise, but not that it has to be boring or happen in school hours to make a difference.
Here are seven ways to work out that are about eleventy times more fun than anything that happens in PE lessons.
(NB: must also pay attention in maths)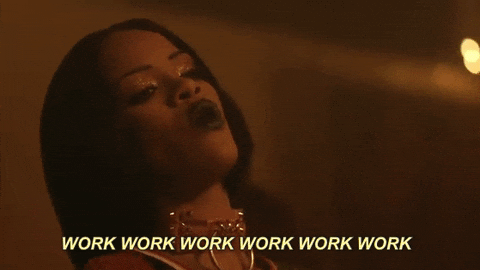 1. Walk, walk, walk, walk, walk
We know, it sounds obvious. It sounds boring. It sounds like something you do every day anyway, doesn't it? But adding just a few more steps here and there can actually make you feel a lot better – and there's nothing nicer than getting fresh air after double physics. Luckily what last year we called 'walking', this year we call 'playing Pokemon Go'. Have you caught them all yet?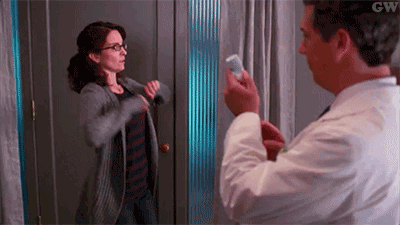 2. Dancing queeeeen
Whether you're at a party with a big group of friends or just rocking out in front of your mirror, dancing is scientifically-proven to be the most fun form of exercise, ever. (Well, if science is based on us asking all of our friends and them agreeing with us.) The best thing about dancing is: the more you do it and the more of your body you move, the better it is for you.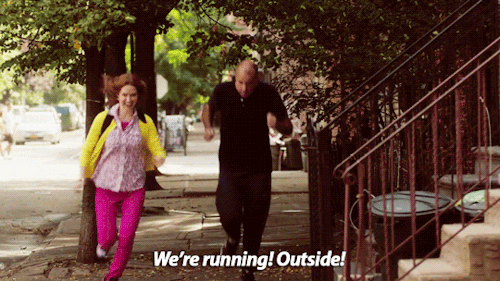 3. Walk, sprint, jog (then do it all over again)
Walking can be boring. Sprinting can be tiring. What's the answer? Do a bit of everything! Mixing some walking with a bit of sprinting, then switching back to walking again, then finishing off with jogging gets your body really moving. It adds variety to your workout and it's a tried-and-tested way to keep very fit. You can make it even more fun by taking a friend with you – or get good pet karma and take your dog.
4. Trampolining, bouncy castle-ing and general jumping
Trampolining is so much fun, because it makes you feel like a little kid again. Bounce around, do some tricks and make sure you do lots of laughing when anyone falls over – it's kinda the rules. NB: this tip also works just as well on a bouncy castle.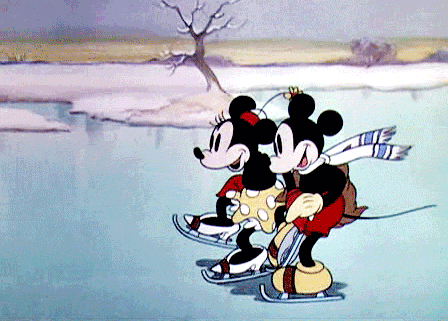 5. It's time to get your skates on
Roller skating is a great way to have fun with your friends, move about a lot and keep your body working – it actually takes a lot of muscle strength to keep your body balanced. Feeling frosty? Try ice skating instead.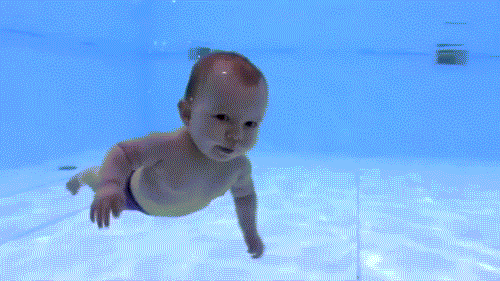 6. Splash around
If you love to swim and doing length after length doesn't bore you, go for it you athlete! But for most of us, it's much more fun to dunk each other's heads in the water and see if we can totally nail a handstand on the bottom of the pool. If you're feeling ambitious, get your mates together and dream up your very own synchronised swimming routine. With a little bit of practice you'll have everyone around you super impressed by your seamless moves – or it'll just be a great thing to have a giggle about on the way home.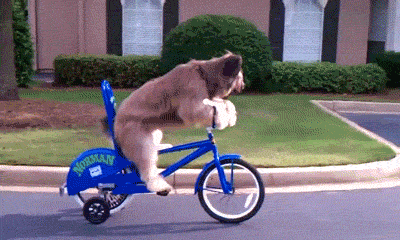 7. Get on your bike
That's right, it's time to dig your old bike out from your shed and take it for a spin. As long as you have a helmet you can explore your local area on two wheels rather than just two feet. It might be easier than walking (and it's definitely easier than running), but it gives your legs a good workout.
Or if you're feeling really adventurous, try a unicycle. You'll find growing numbers of acrobatic skills classes in most areas – so if the thought of double hockey in the rain really gets too much, you can always run off and join the circus.
It's time you started celebrating your period, guys. Sign up to bettybox RN and get all your tampons and pads, beauty products, sweet treats and loads more cool stuff delivered to your door, every single month. We know. It's totally awesome. 
Image: Hailey Hamilton