Fu Yuanhui became one of our Olympic sheroes last month when, after representing China in the Women's Swimming 4 x 100m relay, she told an interviewer:
"I don't think I performed very well today. I feel I let my teammates down."
They came fourth. In the WORLD. She then explained:
"It's because my period came yesterday, so I felt particularly tired – but this isn't an excuse, I still didn't swim well enough."
Mike drop.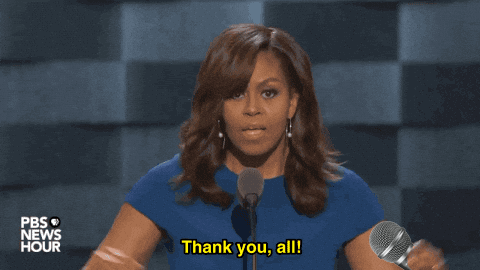 Fu's candour was particularly brave, because while periods can still be a bit of taboo here in the UK, in China, they're reeeally reeeally taboo. As in, prime-time commercials for sanitary products have been banned in China because they're considered "vulgar" and "disgusting".
The vast majority of women in China also still use pads, partly because of the persisting belief that women who use tampons are no longer virgins (we promise this isn't true). Sex education in China is scarce and unregulated, which can lead to misunderstandings about the female reproductive system, a high rate of teen pregnancy and sexually transmitted infections, as well as many women avoiding tampons because they're not sure how to insert them properly.
It's estimated that tampons make up a minuscule 0.03% of the sanitary market, and while Chinese manufacturers produced 85 billion sanitary pads last year, not a single one of them made tampons.
Of course, pad popularity itself isn't a bad thing; pads are comfy and easy to use and are excellent for mopping up your spilled Frappuccino – but they don't work for every single situation. Such as, to pluck a random example out of the air, swimming.
Which we imagine would be kinda annoying if you're an Olympic swimmer. Yeah.
Fu's statement is so important in a worldwide context because it made people everywhere (yours truly included) pause and say: "oh yeahhhh, I never thought of athletes having periods!"
After all, we're used to thinking of these people as super humans whose bodies can do things that ours couldn't even begin to fathom – so it's easy to assume the rules of nature that apply to us shouldn't apply to them. But of course, as Fu reminded us, they do.
And just as significantly, a Chinese Olympian speaking openly about her period might finally spark a conversation within China about female reproduction, and trigger some really positive change for girls and women in the country.
All that, and an Olympic medal.
Fu, you're our shero.
It's time you started celebrating your period, guys. Sign up to bettybox RN and get all your tampons and pads, beauty products, sweet treats and loads more cool stuff delivered to your door, every single month. We know. It's totally awesome. 
Image: Getty