Good old pancake day. Just as you're bored of your Christmas haul, all the Valentine's flowers have died and you're staring down a full two months until you can legitimately eat a Lindt bunny and call it 'breakfast', Pancake Day pops up and turns an innocent Tuesday into a fabulous festival of carbs.
But while both your pancake game and your flipping wrist might get stronger over the years (take a look at our definitive guide to perfect pancakes here, there are some things that never change. Here are 16 ways that Pancake Day will always, always go down…
1. The first pancake will always, always be a scrambled mess. This is the law. But it's also the law that you will eat it anyway, like a sad sugary omelette.
2. Someone (ok, maybe you) will think it's hilarious to make a 'tosser' joke. Approx once every 10 minutes until midnight.
3. Someone else (ok, maybe still you) will think it's hilarious to make a 'getting battered' joke. Approx once every 10 minutes until midnight.
4. Somebody – almost definitely a parent – will try to convince you to have a savoury vegetable pancake before you start on the golden syrup. "Look, lovely spinach and mushroom! With some lovely salad on the side!" they will say. You will laugh in their face.
5. You'll spend half the night trying to perfect your pancake toss, and the other half of the night trying to get the perfect slo-mo video of your perfect pancake toss.
6. There will be an individual drip of batter that you will tenderly fry as a 'baby pancake' and temporarily feel quite emotional about.
7. You will eat almost an entire jar of Nutella because 'er, it's Lent tomorrow'. You're not actually giving up chocolate for Lent, obviously, but you'll be massively offended if anybody points this out.
8. There will be one person in the household who 'only likes lemon and sugar'. They will judge you, and you will judge them.
9. You will begin Googling 'Shrove Tuesday' to find out what/who/when a shrove is, but get distracted by a fresh batch before you can find out the answer.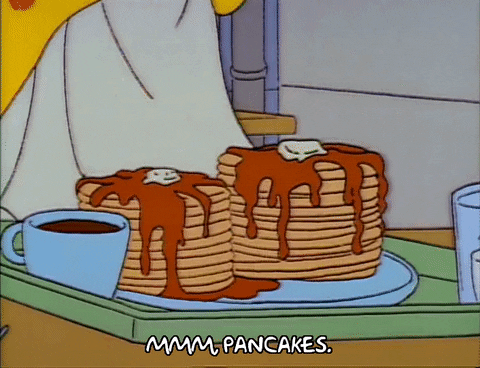 10. After a couple of regulation combinations you'll get cocky, and it'll all go a bit experimental. Peanut butter and jam! Maple syrup and bacon! Marshmallows and… cheese?
11. You will carry a pancake around the house trying to find the best lighting to Instagram it in, but it'll always end up looking a bit like a grainy photo of the surface of the moon.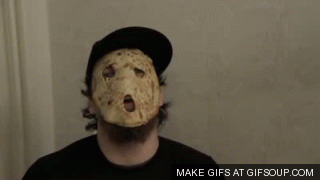 12. At some point you will find yourself trying to eat ice cream off a plate, with a fork.
13. You'll finally get really good at making pancakes, about five minutes after you're already full.
14. In an effort to use up all the batter in one lazy go, you'll end up making a huge thick mutant pancake. Everyone will be quite excited about the mutant pancake until they try it and discover it tastes a bit like clammy skin.
15. Once you've abandoned the mutant pancake you'll need to nobley 'finish up' the leftover toppings. This will mainly involve eating a bowl of melted chocolate with your hand.
16. You will end up so full that the only thing you can do for an hour afterwards is lie down flat, rubbing your belly. Just like Jesus would have wanted.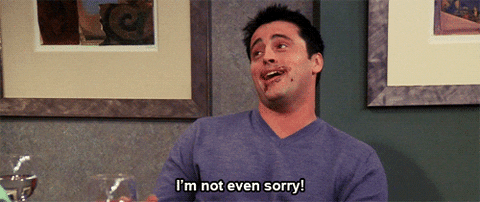 It's time you started celebrating your period, guys. Sign up to bettybox RN and get all your tampons and pads, beauty products, sweet treats and loads more cool stuff delivered to your door, every single month. We know. It's totally awesome. 
Image: Hailey Hamilton