You know what it's like. You're a fun, cool, sociable person. Of course you are! And fun, cool, sociable opportunities are always coming your way. People probably invite you to hang after school EVERY DAY, and shower you with you party fliers in the corridor, like your life is an early noughties high school movie. Of course they do!
But sometimes you get one of these potentially life-enhancing invites when you've already agreed to do something less amazing. Like go to a woodwind concert, or babysit your cousin. Or watch three hours of competitive snooker because your friend has a crush on the guy who chalks the cues.
Also, sometimes you can't be arsed. Just plain can't be arsed. You have nothing better to do except lie on your bed refreshing Instagram with a jumbo bag of Popchips but babe, that's what your heart wants tonight. And so you need a killer excuse.
Here are 21, just for you. You're welcome.
1. "I'm doing a sponsored walk! To somewhere in the opposite direction."
2. "I just realised there is still so much of the patriarchy to smash."
3. "My sea monkeys get lonely."
4. "The weather looks humid, and a frizz halo goes better with my other jeans."
5. "I'm doing a sponsored silence. I shouldn't even have told you that."
6. "I have this weird feeling that today might be the day my Hogwarts letter arrives."
7. "My parents called a family meeting tonight, and now I have to send an urgent email to my lawyers."
8. "There's somebody going that I have a DEADLY RIVALRY with." (Refuse to explain)
9. "I've JUST realised my tampon's been in for 7 hours and 45 minutes!"
10. "I'm doing a sponsored… bath."
11. "I've suddenly become allergic to sunlight. But only between the hours of 3pm and 7pm."
12. "Taylor Swift has run out of people in America to be in her squad and I heard she's going to start recruiting in the UK."
13. "My bullet journal really needs updating."
14. "If I don't do a five hour hair mask once a week, it might all just… fall out."
15. "I'm having a bilious attack!" (This one relies on them, like us, having basically no idea what a bilious attack is)
16. "I have to go home and mist my cactus."
17. "I'm sorry, I just have so many software updates to install."
18. "I put the slow cooker on 6 hours ago and my beef is about to reach peak tenderness."
19. "The moon is pulling me magnetically towards my sofa. Not me – the moon!"
20. "I need to get home to cancel my month's free trial of Amazon Prime before my mum gets charged."
Or of course, just channel Phoebe Buffay:
21. "I wish I could, but I don't want to."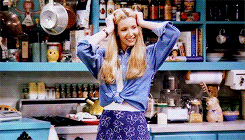 Image: Pitch Perfect
It's time you started celebrating your period, guys. Sign up to bettybox RN and get all your tampons and pads, beauty products, sweet treats and loads more cool stuff delivered to your door, every single month. We know. It's totally awesome.