Watching a BFF go through heartbreak is almost as hard as being the one with the broken heart. It sucks, big time. Whether the love she has for a crush turns out to be oh-so-unrequited, or a childhood sweetheart has cruelly cut the cord – she's going to need you.
Of course, the obligatory two or three days of self-pity are allowed. A tub of Ben & Jerry's, a Twilight film marathon and a jumbo packet of heavy-duty tissues should do the trick. But then it's time to spread some positive vibes and help her to see that your friendship is the real romance here.
1. Shout out to my ex playlist
Create a playlist for your pal and get ready to sing, shout or scream out the lyrics together while dancing like electricity is running through you. Leave the soppy ballads out of this and stick to upbeat hits with a strong, independent girl message.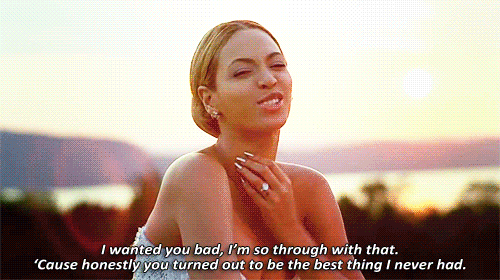 Beyoncé's greatest hits are a broken-hearted girl's arsenal. I play them on repeat after every breakup and strut down the street/corridor/supermarket aisle with my headphones plugged in, knowing that Bey's 100% on my side.
2. Squad, assemble!
It's time to call in a favour from your mum and organise that sleepover she's been promising for the last few months. Gather the girls together and ask them to bring along your BFF's favourite snacks, or all chip in for an obscenely indulgent takeaway.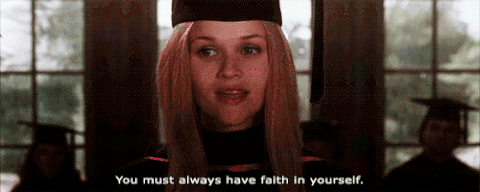 My personal film recommendation is Legally Blonde. I consider enrolling into law school for at least five minutes after every viewing of this film. Sure, the wardrobe is so dated that each outfit probably causes long-term damage to your eyes. But the story is so great, the positive message is powerful and Reese Witherspoon is peak Reese Witherspoon. Oh, and it's hilarious!
3. Headline Glastonbury (well, kinda…)
Fact: there is nothing cooler, more liberating and as empowering than being in a band. With heartache comes top material for angsty pop hits, we have Taylor Swift as proof of this. So, dust off your dad's guitar, tell your friend to put those piano lessons to good use, rope in a drummer and get writing.
There are loads of YouTube tutorials that you can use to learn chords, if you're finding it tricky. You might just be the next Haim, but even if you're not, it's still MEGA FUN.
4. New hobbies, new friends
Meeting new people and trying new things are always a good idea. You and your best pal could enrol for after-school activities such as a sports club, drama school, dance lessons or local volunteering. Most places will offer a taster session so you can give a few activities a try before committing to something together.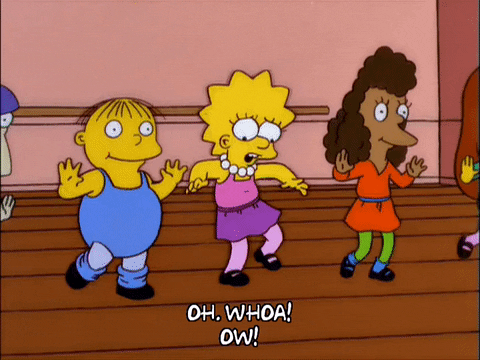 Earlier this year I attended a script writing course and a community band class. I was apprehensive before turning up but they turned out to be some the most rewarding and fun evenings of my year. They were nearly as fun as watching 3 GoT episodes back-to-back on a Monday night.
5. Sign out of social media for a while
We've all been there, scrolling through an ex's Instagram feed, holding our breath, hoping our shaky finger doesn't accidentally hit the like button on the photo he's just uploaded of a pretty girl. WHO IS SHE? WHERE ARE THEY? HOW DARE HE! Etc.
Social media is such a huge part of our lives, and generally it's fun, positive and even necessary for communication. But after a breakup, we know it's best left alone for a week or so – yet every single one of us totally ignores this rule despite knowing how much hurt a photo or status can cause us.
If you think you can handle it, tell your friend you'll support her by going on a digital detox with her for a few days. Or, at least distract her from her phone by doing super cool things together instead.
6. Listen, chat, hug, LOVE
Sometimes, all you can do is be there for your friend, shower them with love, listen at the other end of the phone on a late Tuesday night and keep reminding them how awesome they are. Now is the time to do this, and your pal won't forget it if your own heart takes a battering in the future.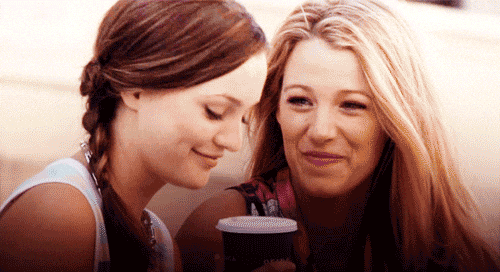 If she's really down in the dumps about things, encourage her to talk to one of her family members or the school counsellor. Just be the BFF that you'd want in your time of need, the one that you no doubt already are.
It's time you started celebrating your period, guys. Sign up to bettybox RN and get all your tampons and pads, beauty products, sweet treats and loads more cool stuff delivered to your door, every single month. We know. It's totally awesome. 
Image: Katie Edmunds