The first manned mission to the moon happened waaay back in 1969. Since then, there have been all kinds of fascinating space tech developments. But only recently is the idea that we could all travel to space – or even live in space – becoming a reality.
Just take a look at SpaceX, which is a private space mission company. Or Richard Branson's Virgin Galactic. Or the scary claims from super brainy Stephen Hawking about the fact we should all leave earth really, really soon.
All of these exciting announcements have created a wave of space-lovers recently! You can see galaxy-inspired trends in hair, make up and clothes from the catwalk to the high street, plus there are loads of great sci-fi movies on at the cinema. Take a look in your local Waterstones too and you'll see lots of the newest novels are about, you guessed it, space.
So whether you want to become an astronaut and find out more about the alien worlds you might explore one day (okay that's a bit of a leap, but we can dream), really enjoy learning about the planets at school and want to find out more, or just want to discover some cool, galaxy-ified make up looks, we've got you covered…
Go on a mission to find the best sci-fi movies in the universe
Sure science-fiction movies aren't what really happens up in space – not yet anyway.
But more and more, the tech used in science fiction, like space-suits, transportation and all kinds of other things are being pioneered in the real world. We're at a time when finally some real world advances are starting to catch up with the cinema. So if you like space, it's not too much of a leap to watch big blockbusters about space to fuel your love of the galaxies.
Some of our recent favourite space movies include Gravity, which is a beautiful, edge-of-your-seat watch; Interstellar, which is all about finding new worlds for us to go live on; as well as The Martian, which follows a crew embarking on a mission to Mars – even though not everything goes to plan.
For brightly-coloured alien worlds, tech beyond your wildest dreams and lots of fun, we love, love, love Guardians of the Galaxy and Guardians of the Galaxy Vol. 2. Seriously, try to watch them without laughing! We dare you!
If you're heading to the cinema really soon and don't know what to watch, Valerian and the City of a Thousand Planets looks set to be just as wild and great-looking too – it'll be released in a few weeks.
Psst! If you want more suggestions check out our list of space movies and books for sci-fi geeks.
Follow out-of-this-world Instagram accounts
We all know Instagram is a great place to keep up with your best friend's fancy breakfast and your favourite Instagrammer's new wardrobe. But don't forget all the cool stuff you can learn on Instagram, too.
For starters, NASA (@nasa) has a really great Instagram account. It's full of beautiful photos of space, updates from missions and facts you probably didn't already know. But that's not all, the NASA Instagram story game is STRONG, with loads of interviews, behind-the-scenes clips and explainer videos to make complicated space tech much more simple and easy-to-understand.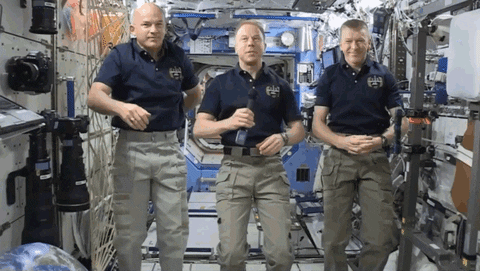 Remember we mentioned SpaceX earlier? Well, that company has an Instagram account at @spacex, which may not share as many breath-taking photos as the NASA account, but keeps you updated on the latest missions and technology. There's something really amazing about seeing a rocket that's just taken off from the earth.
You can follow actual astronaut Tim Peake (@astro_timpeake) on Instagram to see some of his great-looking shots of space, as well as everything he's up to when his feet are planted firmly on the earth too.
Galax-ify your hair and make-up
If you want your make up to be space-ified, there are all kinds of looks you can go for. It just so happens that metallic shades, glitter and lots of sequins are on-trend RN, especially for festival season. So the space-ier you are, the better. Space fans, rejoice!

How far you push the galaxy make up look is completely up to you. We'd suggest starting small and finding some silvery shades for your eyes then adding streaks or dots of glitter, like this Space Girl Tutorial.
If you get comfortable with that, experiment with brighter, bolder and sparklier looks – and you can even dye your hair bright colours or add clip-in extensions to match – like this Space Princess Tutorial look.
Become a super stargazer with a beginner's telescope
You may think telescopes and stargazing are reserved for astronomers and those with bags of cash. But there are actually loads of (fairly) affordable telescope options if you want to see space in more detail.

Of course if you're on a budget you're only going to be able to get a good look at planets in our solar system and the moon – things that are quite close. That means you won't be delving deep into space if you only have £50 to spend, but it's a great start and could be the beginning of a job in astronomy. Can you imagine how amazing it would feel to be the very first person to spot a distant star or a space anomaly in the future?
We recommend taking a look at the Geertop 90X Telescope if you're on a really tight budget. If you have more cash and want to take your 'scope out on adventures, check out the Celestron Travelscope 70, which comes with its own backpack. Or, if you're super-serious about your stargazing, maybe save up for a telescope that's more advanced, like the Levenhuk Strike 90 Plus. Or pop it on your Christmas list…
Explore alien worlds with video games
There are SO many video games that are set in space, but lots tend to be big shoot-em-ups, really long sagas or aimed at older teens, like Halo or Mass Effect Andromeda. Recently though, there have been lots of games released that aren't just about shooting aliens in space – they're about exploring it.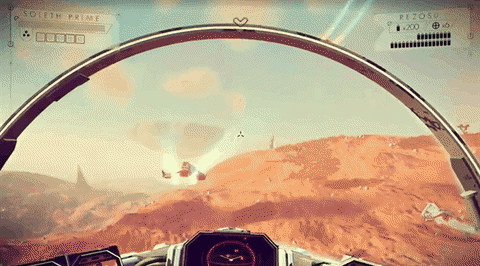 Our favourite is No Man's Sky, which you can buy for the PlayStation 4. It's a game that's all about discovering far flung alien planets and going on secret missions. None of the alien worlds in the game are real (as far as we know) but until you become an astronaut yourself, this is the best way to go on a beautiful, exciting and brightly-coloured space mission all on your own.
It's time you started celebrating your period, guys. Sign up to bettybox RN and get all your tampons and pads, beauty products, sweet treats and loads more cool stuff delivered to your door, every single month. We know. It's totally awesome.