Reason #482 why life should be more like American teen movies: the bus would pick us up from our house. None of this walking to the bus stop shiz. We could have ten minutes longer in bed then just roll to the end of the drive like everyone's favourite schoolgirl, Lisa Simpson.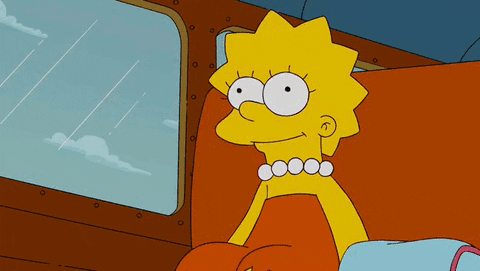 That's probably not going to happen, what with the government having their hands full with Brexit and all that. So we're stuck with the everyday mare of buses as they are, whether you get on a school one or a regular public service.
If you're lucky then you get to share at least part of the journey with your mates, so whatever other chaos is going on around you, you at least have friends there. Not that this protects you from spit balls coming from the boys at the back.
But if you find you're on your own, here are eight ways to make the whole experience a bit more bearable aside from silently singing 'The wheels on the bus' to yourself. Unless you want to do that, obvs.
1. Make a bus friend
Chances are that pretty much the same people get the same bus as you day in, day out. Could you make friends with one of them? They don't have to be your new BFF – but you never know, they might actually turn out to be a really cool person who you want to be IRL friends with too.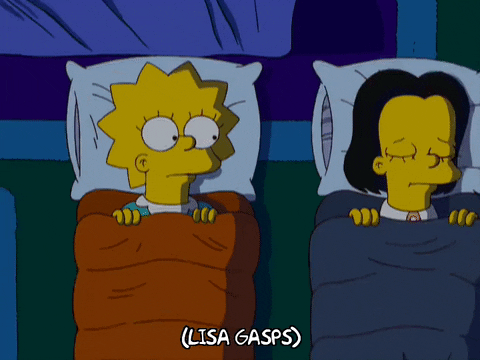 2. Read betty
So long as reading while travelling doesn't make you vom, bus journeys are a great time to do some reading. Think of it as your catching-up-with-the-latest-on-betty-time.

3. Download Gojimo
Gojimo is an app containing quizzes related to the exams that you're studying for. Use the dead time on the bus for doing some cheeky extra swotting up, then arrive at school feeling super smug. Just don't overdo it and need a disco nap by period three!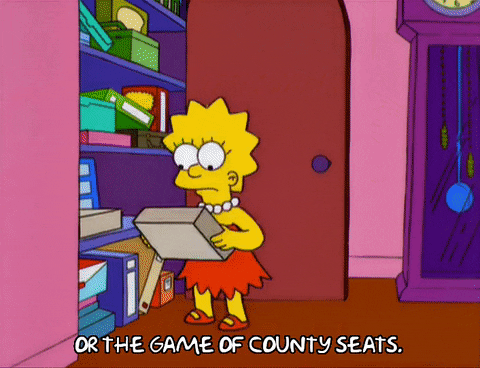 4. Get addicted to podcasts
Literally everyone is addicted to podcasts now. Okay, so not everyone, but lots of people are obsessed with them. Get hooked on a series and soon you'll even be looking forward to time on the bus to listen to the latest episode. Try Eliza Starting At Sixteen for a New York take on being a teenager.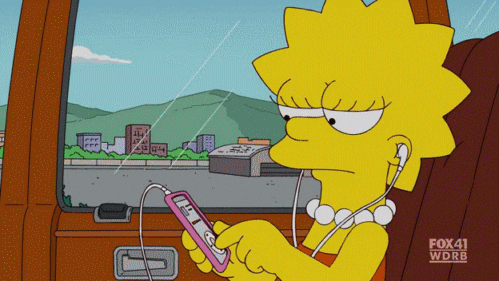 5. Meditate
If the idiots on board really do your head in, how about meditating to block them out? You don't need a special cushion or bells or windpipes. In fact, you don't need anything but it can be helpful to use an app like Insight Timer, which has 4,000 free meditations to try. Stick your headphones on and remember that you'll thank the muppets around you when you're a chilled out zen master.
6. Get off sooner
This is totes obvs but if you hate the bus, how about getting off a few stops earlier? You'll get a bit of extra exercise and you might even get to pocket the spare fare – save it towards your first car instead!
7. The actually properly serious tip
Bullying on buses is a serious issue that has even led to suicides. If this is affecting you, Bullying UK advise that 'On the school bus, try to sit near the driver, or if it's an ordinary bus, by other adults. If you have to walk part of the way, and you're afraid of being ambushed, then vary your route, try to leave home and school a bit later or a bit earlier, or see if you can walk with other people who live near you, even if they're older or younger'.
They also say that your parents or carer should complain to your school because even though this is happening off the premises, they do have the power to punish bullies if it's taking place on the way to or from school. For more about this, see Bullying UK's website.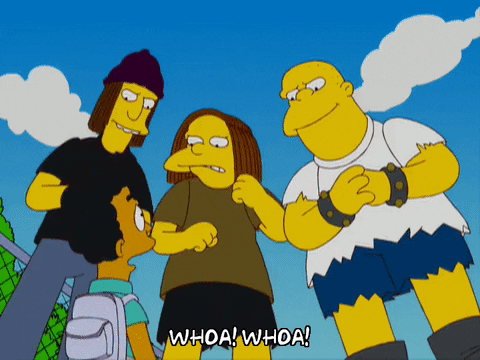 It's time you started celebrating your period, guys. Sign up to bettybox RN and get all your tampons and pads, beauty products, sweet treats and loads more cool stuff delivered to your door, every single month. We know. It's totally awesome. 
Image: The Simpsons