Guys, it's Women's History Month! Never heard of it? Well, it takes places every March and is all about celebrating women's lives and achievements as well as learning more about how women lived in the past. This year, betty is joining in the celebrations with a series of posts about amazing women and girls who've made waves in history.
2018 is a great year for geeking out over women's history as it's the centenary of women being allowed to vote for the first time in the UK and obvs that's a PRETTY BIG DEAL. That said, not all women were granted this right. Politicians didn't think that young women could be trusted so it was ten more years before those under the age of 28 could vote.
Who run the world? Girls. But not in 1918.
Among the thousands of women who'd spent years campaigning to get the vote, there were two main groups: the suffragists and the suffragettes.
The suffragists wrote letters and signed petitions, activities like that. It was important work but they usually get less attention than the suffragettes because in comparison they seem a bit, well, boring (no offence).
The suffragettes were rad. Their protests included huge marches, disrupting political meetings, smashing shop windows, slashing artworks and arson – setting fire to post boxes and houses.
Emmeline, Christabel and Sylvia Pankhurst
The suffragette leaders were Emmeline Pankhurst and her daughters, Christabel and Sylvia, who together ran the Women's Social and Political Union (WSPU). They're pretty famous and the media talked about them a lot during the centenary celebrations in February. But here are three other WSPU suffragettes that you may not have heard of:
Emily Wilding Davison (1872-1913)
Emily studied at Oxford University even though women were banned from doing degrees at that time. She'd been arrested nine times for her suffragette campaigning and while in prison had gone on hunger strike seven times.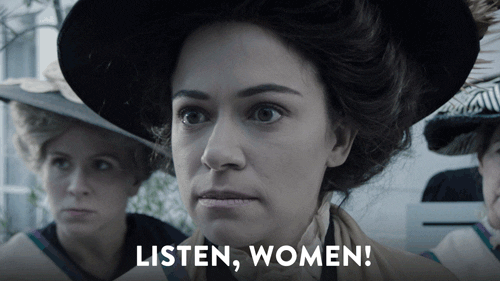 However what Emily is really remembered for is what happened on 8th June 1913.
On that day, Emily attended the Derby horse races. When King George V's horse was racing, she ran out onto the track towards it. She was trampled and died of her injuries. In the years since, Emily has been celebrated as a martyr for the suffrage cause and condemned for reckless behaviour, depending on which side you take.
There's still a big debate among historians about what Emily was trying to do. Some think that she wanted to attach a Votes for Women banner to the horse and hadn't realised the danger she would be in. It certainly seems that she hadn't intended to sacrifice herself because that morning she had bought a return train ticket – did she assume that she'd be going home?
Constance Lytton (1869-1923)
Constance Lytton, whose full name was actually Lady Constance Georgina Bulwer-Lytton, was an upper-class woman who had grown up as part of the British aristocracy before rebelling against her upbringing by joining the militant campaign for women's suffrage.
Like Emily, Constance ended up in jail for her activities and experienced force feeding. On one occasion, she used the fake name 'Jane Warton' because she worried that her family's posh status and connections would mean she got special treatment.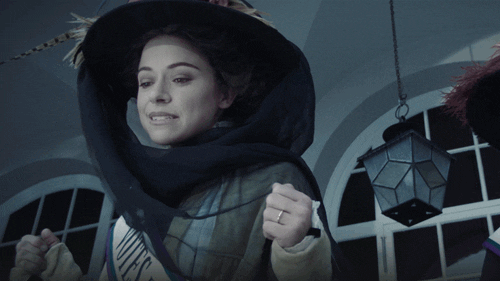 Constance was so dedicated to the cause that when in prison in 1909, she carved a V into the flesh above her heart using a broken bit of hairpin. The V stood for Votes for Women. The trauma of force feeding, which caused long term health problems for many suffragettes, probably also contributed to Constance's early death at just 54.
Annie Kenney (1879-1953)
While Constance was definitely upper class, Annie Kenney was working class. Born in Oldham, she went to work in a cotton mill aged just ten. There she helped other women learn to read and became involved in trade union politics. From there, she became involved in the WSPU.
Annie was unusual among the mostly middle-class suffragettes (a lot of other working-class women couldn't afford to spend time campaigning, whatever they thought about votes for women). She had a paid role as a WSPU organiser and became a leading figure.
Historians now believe that at one stage Annie was in a lesbian relationship with Christabel Pankhurst. The two got lots of attention in 1905 when they were arrested and imprisoned for shouting at a politician during a political meeting in Manchester. This incident is the first example of the more militant activities that the WSPU and suffragettes became well known for.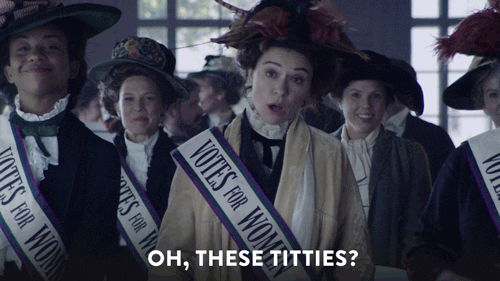 Image: Amber Griffin
It's time you started celebrating your period, guys. Sign up to bettybox RN and get all your tampons and pads, beauty products, sweet treats and loads more cool stuff delivered to your door, every single month. We know. It's totally awesome.