You and your friends have talked about nothing else for weeks. You've got everything planned, from your eyeshadow all the way down to your shoes. But there are some things you can't plan for. Trust us, even near-perfect prom nights tend to have a few wobbly bits.
Here are some of our most embarrassing prom stories. No judgement.
"I went to my prom in what I now realise was actually a wedding dress, and my boyfriend literally hid so he wouldn't have to dance with me."
"I wore a gold, strapless 80s dress that was twice as wide as most doorways and crimped hair. It was 2006."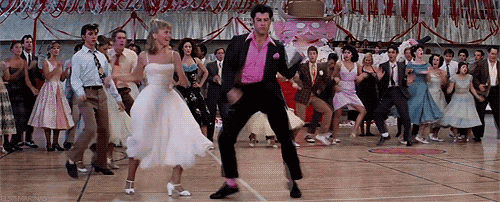 "I got burnt AF the day before and had to have an intense emergency spray tan to blend me out in my strapless dress. I ended up deep orange just to cover everything."
"My prom team tried for a "Hollywood Glamour" theme. This being high school, nobody cared. All except me who had just discovered Hollywood musicals and was, to say the least, a little obsessed. Most people, sensible: "I am scared of the social embarrassment of a try-hard, and will go in a suit and tie. Maybe an ill-fitting rented tux". Me, carefree, unaware, joyous: "Imma spend all my money on being the spitting image of Don Lockwood from Broadway Melody/Singin in the Rain!" Somewhere in my loft there is a photo of me and the head of the prom committee, the only people in the whole year who stuck to the theme. It remains one of my proudest, yet most cringeworthy high school memories."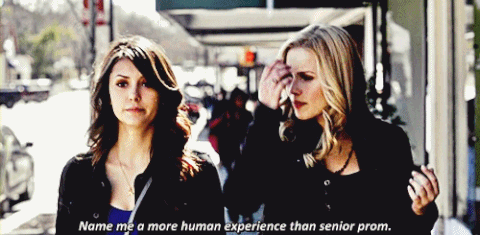 "I almost got kicked out of my prom for taking my shoes off on the dancefloor, I tried to reason with the security guard (that always goes well) that I had enormous blisters that were preventing me from pulling my best moves before putting my shoes back on and proceeding to make out with my ex boyfriend, my ex girlfriend and another guy I had a crush on. I woke up by myself on a trampoline still in my prom dress."
"I was donated a vintage dress from a family friend who competed in dancing competitions at Blackpool ballroom back in the day and wore it with my gladiator sandals coz I DON'T WEAR HEELS MUM."
"What didn't go wrong for me at my prom? For starters, my dress wouldn't do up. A combination of the corset zip being super stiff, me being sweaty, and having bought the dress in February and eaten a lot of exam season biscuits since then, meant that while all my best friends laughed and got ready together in my bedroom, I ended up trapped in my bathroom with my mum, crying and desperately trying to get my zip up. Eventually, thank god, it did. But then I put my heel through the skirt as I got into our prom car and ripped a huge hole in the hem, which flapped about all night. Then we arrived and I discovered that not one but two other girls had my dress. Neither had a hole in theirs, of course, so at least I was still original."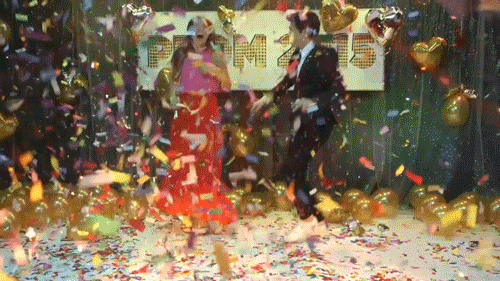 It's time you started celebrating your period, guys. Sign up to bettybox RN and get all your tampons and pads, beauty products, sweet treats and loads more cool stuff delivered to your door, every single month. We know. It's totally awesome. 
Image: Absolutely Balloony