When I was sixteen, I moved from an all girls high school to a mixed sixth form. After four years of talking about periods with the same ease we talked about the weather; four years of frantically sending text messages to my friends if a guy so much as smiled at me on the bus, the idea of being around boys all the time – sitting next to them in class, actually being friends with them – blew my goddamn mind.
After two days at my new school, I had a crush on pretty much everyone I had met. There was James who sweetly sat next to me on the bus and sweated, a lot. And Ryan who I argued with in English class. There was Ben who was wonderfully tall and made me laugh. Mike who was so easy to spend time with, but who I suspected (rightly, as it turned out) was gay.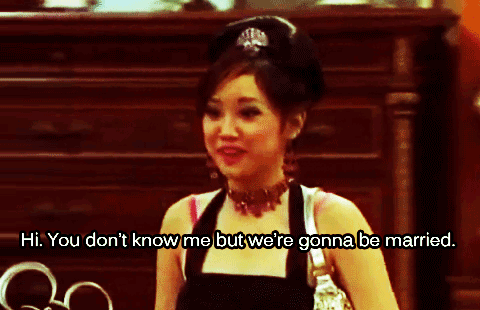 I muddled through, flirting with everyone, not willing to commit to any one target. I had to keep my options open.
And then, I met Alex. I was (predictably) running late and I still hadn't quite got to grips with my timetable. I ran into a classroom, offering my apologies and taking the only desk left. My economics teacher looked at me kindly: 'Lily, this is the Year 13 class. Your class isn't until after lunch,' he explained.
Turns out, Alex was in that class. He thought I was cute so he asked around to try and find out who I was. Now, I want people to use the words 'funny' and 'smart' and 'kind' to describe me but at the time, I was willing to take what I could get. It turned out that he lived down the road from some of my new friends and before I knew it, we all started hanging out together. Seven or eight of us would go to a movie on the weekend or head to someone's house after school. For the first time since primary school, I WAS HANGING OUT WITH BOYS. This was a big deal.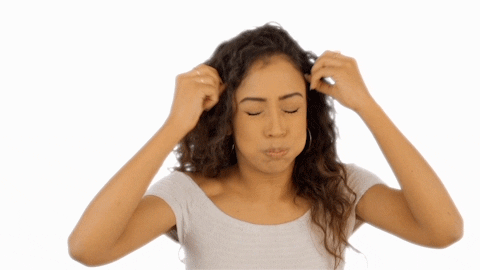 I knew Alex fancied me because, well, obviously my friends had all told me. We kissed for the first time in my friend Rose's living room when midway through a movie, everyone else (un)subtly left the room one by one until it was just the two of us squished together on the now empty sofa.
After that, we went on a few dates, he came for dinner at my house, he drove me home from school. Then suddenly, we were dating.
l liked the way the word 'boyfriend' sounded in my mouth. I liked holding hands when we walked down the street. I liked hanging out with our friends and the feeling I'd get when they'd leave a seat next to me so that he could sit there. I liked having someone to message when I couldn't sleep. But him? He was, er… fine?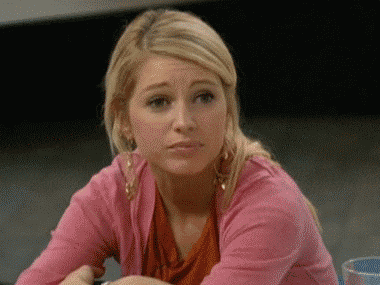 Don't get me wrong, he wasn't an arsehole or anything – if anyone is an arsehole in this story, it's me –  I just never really liked him all that much. I didn't like the way he pronounced words. I didn't like the way he was lazy about school or how selfish he could be or how he blamed the world for things that were really down to him to fix. I didn't like the pressure he put on me to have sex and I thought it was weird that he talked about our wedding and children like we'd been dating for six years rather than six weeks.
Alex taught me that the maximum amount of time I can date someone I don't really like all that much is six weeks. After that, I couldn't keep ignoring the way my stomach knotted with anxiety whenever he asked if he could come round to my house or the way I'd turn and walk the other way if I saw him in the hall, desperate to avoid him. After six weeks, I broke up with him. Or, more accurately, someone told him I was going to break up with him and he called me devastated, asking if it was true. See, told you I was the arsehole.
I wish I could say that I learned my lesson, that I never got lonely and dated a guy I didn't really like that much again. But I did. I'm weak ok, and I really, really like holding hands. Throughout my dating history, there are other six-week relationships dotted here and there – but once I realised that I was playing with other people's emotions, I eased off. I became nicer. I only dated people whose very existence was enough to make me smile.
P.S. I've stalked Alex's facebook and he looks really happy and has a girlfriend who likes to post sweet photos of the two of them. So you see – one person's 'you'll do' is someone else's 'you're everything.'
It's time you started celebrating your period, guys. Sign up to bettybox RN and get all your tampons and pads, beauty products, sweet treats and loads more cool stuff delivered to your door, every single month. We know. It's totally awesome.