By now, you've probably got your period routine down. You've got pads and tampons stashed away in every conceivable corner so you're never caught off guard, you have at least a seven day supply of your fave period craving snacks, you're all over the painkiller situation and your hot water bottle is ready to go at all times. And then summer comes along and totally throws your fine-tuned coping strategy.
So, what are you supposed to do when the temperatures are through the roof and you don't want to be within ten feet of a hot water bottle? No sweat, we've got you covered.
Stay hydrated
Staying hydrated is important all year round but it's even more important when you're dealing with a summer/period double threat. It will help to combat that tired, weary feeling we all get, plus it totally helps with bloating. I know; how will drinking more water help matters? But it works by encouraging your body to flush out all that extra water it just loves to hold onto.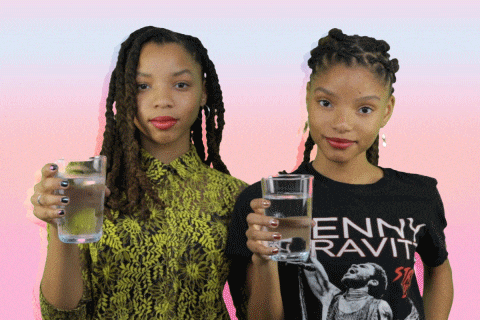 Do some (gentle) exercise
We're not talking heading out for a marathon, because, really, who has the energy when the sun's blazing? But when you're 'hugging a hot water bottle while quietly whimpering' game plan goes out the window, gentle exercise is your friend. Honestly. It's the perfect period pain remedy because it gets your blood flowing which cuts down on cramps.
If that's not enough of a reason, it's a great excuse to go outside and be with your own kind. After all, there's only so much PLL a girl can watch. So, do some not-too-strenuous yoga, a few laps in the pool or just grab your mates and head out for a walk in the sunshine. It might take a whole lot of will power to get up and get active but you'll feel so much better once you have!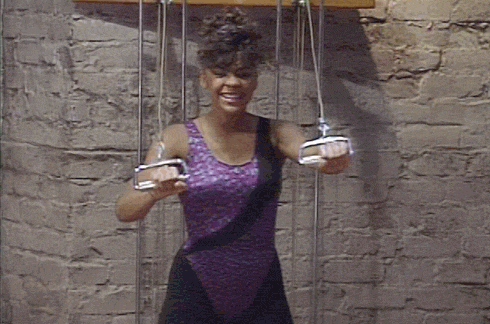 Be prepared
A sudden bout of unexpected sunshine is always a green light for spur of the moment adventures, but the thought of getting caught out can definitely put a dampener on your wanderlust. There's no need to back out of all the fun, though. Sure, being on your period isn't high on your summer to-do list but your period is going to go ahead and do its thing anyway, so you may as well do yours. A little prep is all you need.
Firstly, stock up on pads and tampons so you're covered for a full day. Next up, check out the beach/pool/ice cream factory (hopefully) online and scout out any toilets and cafes so you know exactly where to head when you need to change. Lastly, show your period whose boss and live the summer dream.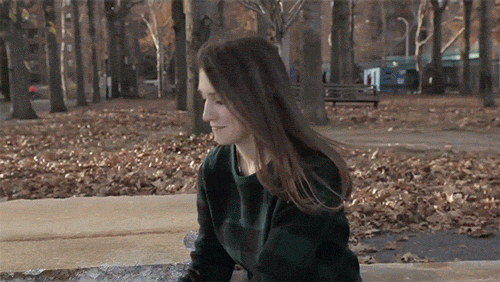 Take a break
You don't want your period to cramp (sorry) your style and spoil your summer fun but it's totally fine to take a break too. If the thought of peeling yourself off the sofa to go and melt under the 30 degree sun makes you want to hide in the nearest freezer, be kind to yourself and do exactly what you feel like doing. Want to sit directly in front of the most powerful fan in your house while binging on Netflix? Do it. Want to online shop and crunch on ice cubes? Go ahead. Keep cool
Why does being on your period make it feel ten times hotter? You're already saddled with the unholy trinity that is cramps, bloating, mood swings and now you're hotter than the sun. Get on top of that situation ASAP and build yourself a keep-cool armoury. You'll need cooling spray, a mini fan, a bottle of iced water and the breeziest dress you own.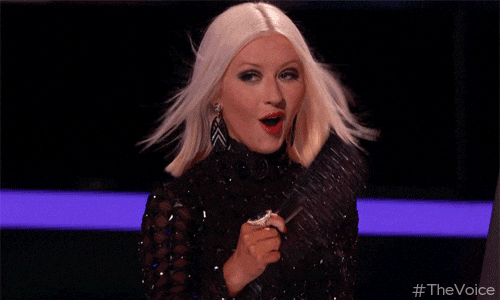 Wear what you want
In winter, a long jumper and unbuttoned jeans is the epitome of period chic; warm, comfy and bloat-friendly. Fast forward to the summer holidays and it's not quite that easy when wearing literally any clothes at all feels like a trip to the seventh circle of hell. This is where you need to remember the rules: there are no rules. If your stomach feels like it's trying to escape your waistband and you don't feel 100% confident about showing skin right now, go for an airy kaftan and pretend you're at Coachella. But equally, if you're all about crop tops; don't let anyone tell you that you can't wear the hell out of them. There's no judgement; only cute summer style.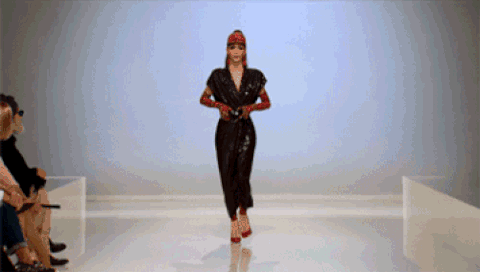 Treat Yourself
If you're dealing with your period during a heat wave, you're basically Wonder Woman. Give yourself a round of applause for being a fearless survivor and treat yourself with immediate effect. It doesn't matter if it's a fresh nail varnish shade, a giant ice cream, a new book or a lazy afternoon, you've earned it.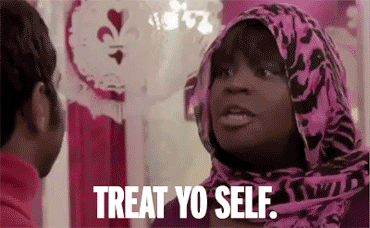 It's time you started celebrating your period, guys. Sign up to bettybox RN and get all your tampons and pads, beauty products, sweet treats and loads more cool stuff delivered to your door, every single month. We know. It's totally awesome. 
Image: Getty