You've been chatting online for a while, and now you're ready to take things off-screen and into reality – eeek! Loads of people make IRL friends and relationships through the internet and social media so meeting in the flesh is nothing to be worried about, but it's normal to have a few nerves (ok, a lot of nerves).
So here are a few pointers to make sure your first meeting goes as smoothly as possible.
1. Do a bit of online sleuthing
Ok, chances are you've already stalked their Facebook, Twitter, Instagram and Snapchat (but of course you'd never admit it 'cos you're cooler than that, right?), so you're definitely up to speed with their life online. But before you agree to meet, do a little research to make sure they are who they say they are. Do you have any mutual who could vouch for them? Do they have pictures with friends, or are they just solo selfies? We've all seen Catfish – never underestimate the power of a reverse image search!
2. Get your friends' opinions
Your mates know you better than anyone, so they're in a pretty good position to judge whether or not your crush seems like a decent match for you. Admittedly they've only got the same online intel as you, but fancying the pants off someone can make you blind to red flags, so it doesn't hurt to get another opinion. Plus, your mates being clued up about who you're meeting is always a sensible safety precaution.
3. Meet in public
This is pretty obvious, but worth repeating! Even if you're desperate to check out their games collection or they offer to whip up a storm for you in the kitchen, make sure the first time you meet is in a busy public place, preferably with a friend nearby. If everything goes well they can cook for you next time, right? If they're a decent person they'll totally understand, so be wary if they're weird or pushy about meeting somewhere private.
4. Keep it casual
Don't make a nervy time worse by adding a stressful or potentially embarrassing activity (abseiling! Karaoke!) into the mix. Going for a walk in the park, grabbing a coffee or catching a movie are all pretty failsafe ideas. If you really want to take the pressure off, you could suggest a big group meet-up involving your friends and their friends, too.
5. Dress like yourself
If you feel uncomfortable in what you're wearing, it'll show – and you want to feel as relaxed as possible, right? Wear layers so you're prepared for whatever the weather might throw at you, and think about leaving the killer heels at home. You don't want to spend a (potentially) romantic walk in the park cursing your newly-forming blisters.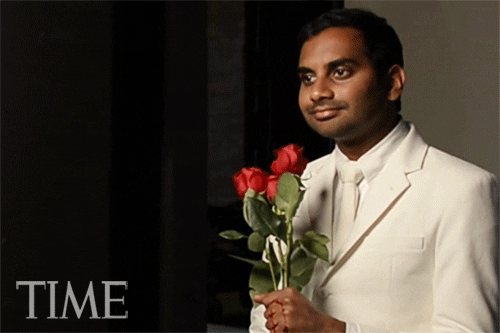 6. Have an escape plan
Make sure you've got a friend on standby, ready to send the ol' OH-NO-THERE'S-AN-EMERGENCY text, in case you want to bail early. Or, if you can't quite bring yourself to do that, tell your date that you can only hang out with them until a certain time because you've got to babysit or do family stuff afterwards. That way you've got a ready-made escape plan, but if you're having a good time and want to extend things, you can just pretend you're not needed at home after all.
7. Take cash with you
It just makes everything more convenient. You won't have to waste time looking for a cashpoint should you need one, and it saves the hassle of splitting a bill across two cards. Plus, if you want to leave in a hurry you can just chuck your share of the lunch money on the table and scarper.
8. Manage your expectations
It's really easy to build up an imaginary picture of your crush based on what they're like online, but they might be totally different in real life. Go into your date with an open mind – that way you won't be too disappointed if they're not exactly how you'd hoped they would be.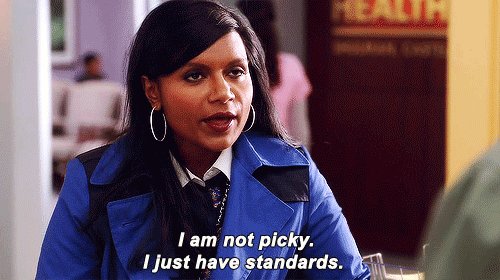 9. Don't rush into anything
It takes time to get to know someone properly, so even if you've been chatting online for months there's still a lot to discover about your crush – and a lot for them to discover about you. They've never seen you when you're hangry, you've never seen them when they're feeling blue. Even if your first meeting has gone really well, you don't need to jump into a relationship just because you've known each other for a while online. Take your time. If they're the one for you they'll respect that.
10. Be yourself
The beauty of the internet is that you can curate your online persona however you like. We're all guilty of taking a thousand selfies in order to get the very best angle, or carefully 'gramming a cup of tea next to the bath to make it look like we're having a lovely night in when we're actually bored out of our minds with nothing else to do. A little bit of artistic license is a given. But when it comes to real life, let your crush see who you really are, not who you think they want you to be. You've got to be yourself, because in the end, it's exhausting being anything else.
It's time you started celebrating your period, guys. Sign up to bettybox RN and get all your tampons and pads, beauty products, sweet treats and loads more cool stuff delivered to your door, every single month. We know. It's totally awesome.