Finally, FINALLY, it's here: beach season. Let's face it, a sun-soaked summer is anything but guaranteed in the UK, so the second we get the opportunity to hit the beach, we're all over it. Sunbathing, swimming, snorkelling, sandcastles! (Does everything you do at the beach begin with an 'S'?) A day in the sand feels like escaping real life for a bit and living in an alternative, way more glamorous universe.
It's also a prime location for some serious people watching. It has universal appeal, so you're never short on people to peek at over the top of your sunglasses as you give them names and make up their whole life story. It doesn't matter whether you're going to Blackpool or Barbados; these are the people you'll see at every beach, without fail:
The dad in Speedos
No easing you in here. We're diving straight in with the inevitable dad in Speedos. He bought those Speedos in 1981 and brings them back out every summer, almost ceremonially, alongside an annual declaration that he still has the waistline of a 20-year-old (he doesn't). It's extremely likely that Speedo Dad has a wetsuit's worth of body hair, so he might not be identifiable until he's very close by but once seen, he cannot be unseen. If in doubt, look for his kids, desperately edging their towels away from him as they google 'can you divorce your parents?'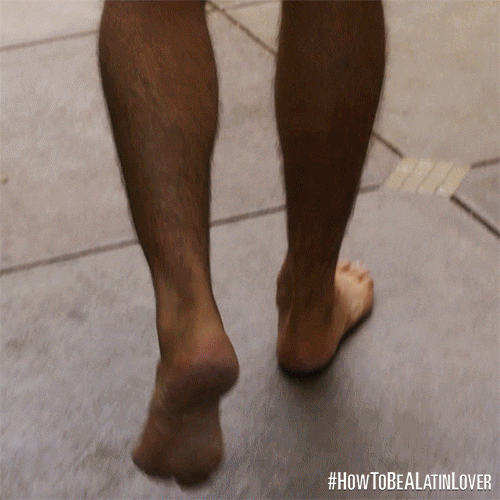 The Instagrammer
The Instagrammer isn't here to have fun. They are strictly here for the likes and they view everything in squares. They are most commonly found looking wistfully out to sea while their slightly flustered looking boyfriend/girlfriend/Mum/Dad/best friend takes 80 'candid' shots. You may also see them setting out their book, towel and sunglasses in a pleasing arrangement, scrawling messages in the sand and taking pictures of their legs (or are they hot dogs?).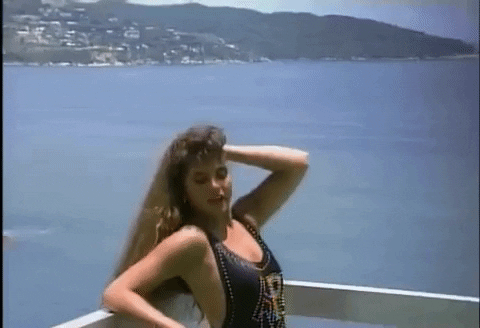 The girl who was born at the beach
I mean, literally, she might have actually been born here. She is at one with the sea and sand. She has that alluring 'healthy glow', she looks like she's never worn anything but a bikini and she emerges gracefully from the sea like a vintage Bond girl. And you just know she can surf with zero effort. You could be jealous but really you want to be her best friend and learn her secrets.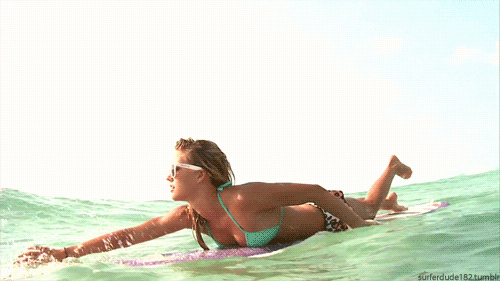 The panicked parents
They dreamt of a lazy day on the beach, reading books while their angelic children made sandcastles within their immediate field of vision. What they got was three kids running in completely different directions down the beach and into the path of varying degrees of danger. They're loaded up with what looks like five weeks' worth of supplies and the whole day is a cycle of sun cream reapplication to tiny, wriggling limbs. Oh and they definitely have one of those half tents that take 45 minutes and three arguments to put up.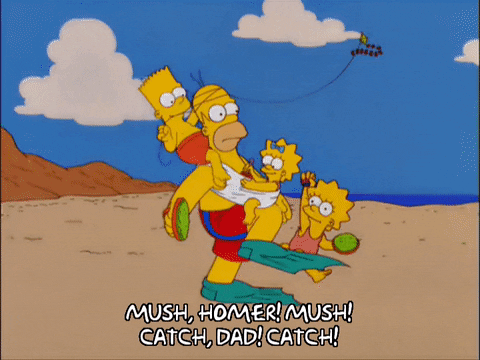 The semi-naked lady
There are two types of semi-naked lady but they are both over 60 and both brimming with confidence. The first is the one who goes topless on a very definitely not-topless beach and the second is the one who gets changed right there in the middle of the beach with precisely zero dramas. They don't care who's looking, they don't care whether they block out the sun with their huge boobs and they definitely don't care that the lifeguard is giving them stink eye. The semi-naked lady is kind of a hero.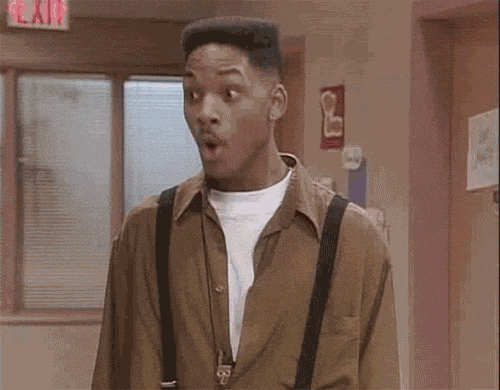 The sun cream fiend
The sun cream fiend emerges from the shadows and squints at the sun with fear in their eyes. Having established that the sun is a definite threat to their ghostly white skin, they spend the next 20 minutes covering every single millimetre of themselves in sun cream. And not just a normal layer of sun cream – it's like they're buttering bread. Sun and fun don't really go in the same sentence for this person but they're trying anyway, so full marks for effort. P.S. This is me, come and say hello!
The red lobster
This person has thrown caution (and sun cream) to the wind. They got burnt on day one of their holiday after some overzealous tanning oil application and a badly timed sun lounger nap. But did they let it ruin their holiday? No they did not. There they are, sprawled out, ignoring all sensible advice, slowly turning a deeper shade of lobster. They wear their painfully pink skin like a suit of armour with an air of "well, it can't get any worse!" defiance. You kiiiind of respect their temerity but at the same time, you don't want to be there when the peeling starts. No one wants to be there when the peeling starts.
It's time you started celebrating your period, guys. Sign up to bettybox RN and get all your tampons and pads, beauty products, sweet treats and loads more cool stuff delivered to your door, every single month. We know. It's totally awesome. 
Image: Southern Comfort