Festival season is just around the corner and, for many of you, this will be your first time.
You've been saving your pocket money ever since mum and dad gave you the green light to buy a ticket, listening to all the best new bands on that carefully curated Spotify playlist and buying as many tubs of glitter that your budget will allow. All that's left to do is count down the days, prepare, pack, then get on your merry way when the big day comes!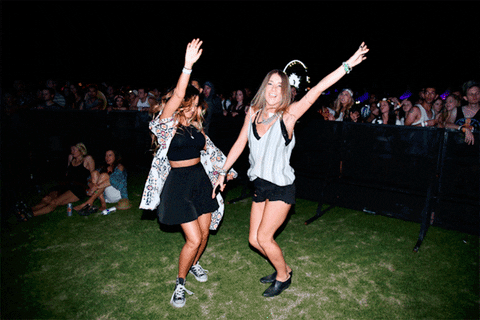 But hang on – what happens when you get there? What are the need to knows? What the heck should you expect from your first festival? Read on to find out…
Practical (but still pretty) packing
It's easy to get carried away with dreams of Coachella weather but do remember that this is the UK. Rain is inevitable at British festivals, so be prepared. Of course it's OK to copy your favourite Instagram stars' hottest festival looks, but take emergency-weather items such as a light waterproof jacket, tights and a jumper to keep warm. If the sun does make an appearance, make sure you wear sunscreen – it's easy to forget that the sun is crisping your skin like a cheap sausage on a disposable BBQ, but you'll suffer the consequences in the morning if you don't slather the stuff on. Wet wipes and hand sanitiser are essentials, and a battery mobile charger would come in handy too. Oh, and white pumps or trainers are a definite no. Dig the wellies out instead!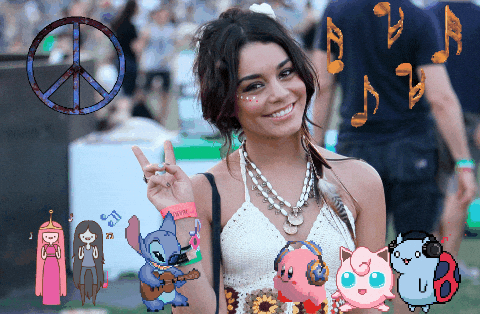 Crowd carnage
Festivals are full-on fun, so expect big crowds, constant loudness and lots of guys who think they're really cool for doing stupid things like tackling their friends in a big muddy puddle. If you live with anxiety or are prone to panic attacks, confide in a friend so that she knows the situation – she'll probably be happy to have an excuse to stand outside the crowd rather than get sucked into the mosh pit at the front while watching a particularly energetic band. Try to remember that there are staff and medical aids dotted around the festival who you can ask for help if you get lost or start to panic – just make sure they are wearing uniform or an official lanyard before approaching them.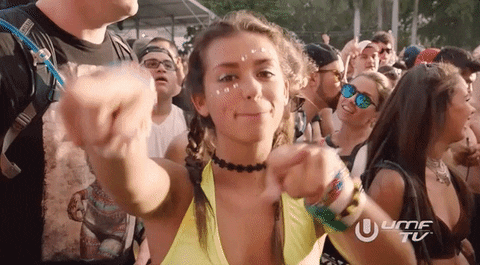 Toilet trauma
Nothing can prepare you for your first festival toilet experience – sorry! This is where your wet wipes and hand sanitiser will most definitely come in handy. Just pinch your nose, do your business as quickly as you can and wash your hands thoroughly. You'll have queued for so long to get a free cubicle that you might even go beyond caring about the state of the portaloo and just be thankful to have the opportunity to relieve yourself with some dignity. YOU GOT THIS.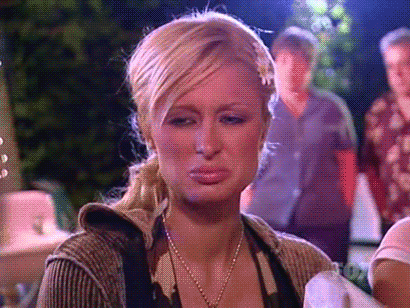 Curb your control freak
There are probably loads of bands that you want to see, but most of those will no doubt clash with each other. My advice is: be flexible and go with the flow. Is it worth trying to escape the mainstage crowd to go and see an artist on the small stage (who you only like because she has blue and pink hair) when you have to return for the headliner an hour later? Write down the top three bands or singers who you really really really want to see and make sure you get to the front of the crowds for those acts. Otherwise, don't get too annoyed if you miss the others – there are plenty more festivals and local gigs to catch them at and you don't want it to ruin your day. You also tend to see bands that you've never heard of before and end up being their biggest fan by the end of the set.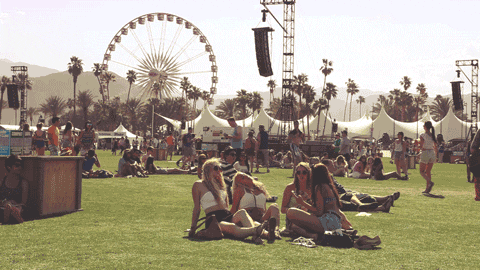 Camping can-do attitude!
Are you camping at the festival? It's an amazing, if slightly cold, groggy and damp experience. Decide on your tent buddies before going to avoid any arguments over who's sharing with who. And, if your tent isn't a pop-up one, it's worth doing a trial of putting it up in the garden at home the day before. You can use your pitch as a rendezvous point if you lose each other throughout the day and you can head back there to chill out if it all gets a bit much in the arena. Take plenty of water with you to last the weekend, a good quality sleeping bag and a torch. Speakers are also a fun idea, as are fold chairs and blankets for your camp area.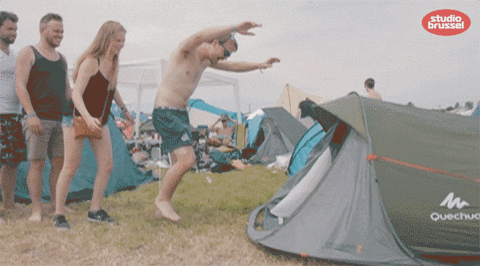 Just remember: be safe, keep warm, drink lots of water, don't use all your phone battery at once, stay chill to avoid arguments and HAVE FUN!
It's time you started celebrating your period, guys. Sign up to bettybox RN and get all your tampons and pads, beauty products, sweet treats and loads more cool stuff delivered to your door, every single month. We know. It's totally awesome.