Everyday we hear about bad habits, like biting your nails or eating too much sugar through to more serious habits and even addictions, like gambling or smoking. But if you want to feel happier and healthier, it's time to start focusing on the good habits rather than the bad ones.
Whether it's promising yourself you'll eat more vegetables, walking to school instead of catching the bus or practicing a new language or yoga every Sunday, good habits can bring about amazing new opportunities and changes. But not having them can make us feel sluggish, de-motivated and can even lead to more bad habits.
So let's take a look at the science of habits, why we have bad ones and the secret formula for creating news one to make you feel fitter, happier and healthier, and turn you into a good-habit-building superstar.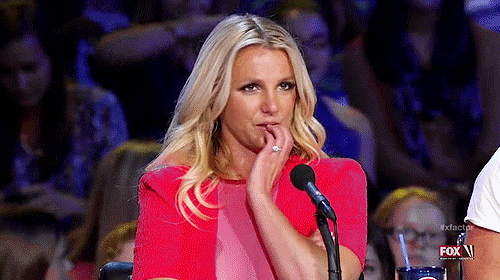 What is a habit?
Lots of different people, like behavioural psychologists through to sports coaches, study habits. That means whoever you talk to might have a different definition of what a habit is.
But generally speaking, a habit is something you do often and regularly. But the key is a lot of the time you might not be fully aware you're doing it – you're so used to it, it becomes automatic.
A good example of a good habit in action, is cleaning your teeth before bed. Many of us probably don't really think "I better clean my teeth tonight!" every evening, we just do it without thinking.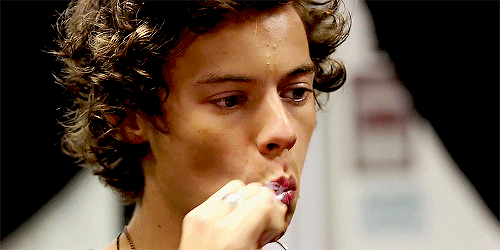 Why do we have bad habits?
Because habits are things we do often, regularly, and without even thinking, it can be easy to pick up bad habits and keep doing them.
Some of the most common ones are nail biting, sleeping in too late, watching TV for hours and hours, eating sugary or fatty foods all the time, playing video games all weekend or snacking when you're not even hungry. But there are plenty that you might have that are specific to you, like maybe you drink too many sugary drinks or rely on your parents to drop you off and pick you up when you could walk.
To understand bad habits, you can see them as your default setting. They often calm us down (like nail biting sometimes does), make things easier (like taking the bus instead of walking does) or make us feel a bit better (like eating sugary foods does). So it's no surprise we do them a lot – there's no need to feel bad that you do any of these things, everyone has a bad habit or two, most people probably have hundreds!
But the reason you should think about them more is they often provide only short-term benefits. For example, eating loads of chocolate can feel good in the moment, but it can have a bad impact on your health and your teeth over time.
It's time to have a look about your bad habits and make some shiny new ones – you deserve it!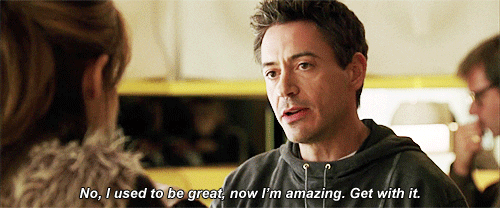 Have a think about your bad habits
A lot of habits might take months to stop, but just being aware of them is the first good step. Let's take nail-biting as an example. You might not stop nail-biting completely, but noticing you only bite them when you're feeling bored might mean that more and more you'll stop after a few seconds.
Come up with a better habit in the moment
Once you've identified your bad habit, think of other things you can in the moment that might be better for you in the long-run. For example, if you know you always like getting a big chocolate bar after school, try buying a small chocolate bar and an apple instead.
Make small changes
Notice how we said you shouldn't give up chocolate altogether but buy a smaller bar? That's because sometimes our brains are stubborn. If you say, "hey brain, no more chocolate for you EVER!" your brain might be fine with that. But it might also mean all your brain can think about now is chocolate. The key is allowing yourself a little bit of what's not good for you – but not cutting it out completely.
Create shiny new routines
Experts believe you're most likely to create new habits if they fit really nicely into your day. So let's say you really want to start running twice a week. If you fit that into your current routine, you're more likely to do it. So when you take your dog for a run, spend the first five minutes running with your dog instead. Or maybe your mum wants you to go the shop a few times a week, make sure you always run to the shop. These are easy things you already do – you're just adding in a good running habit, not changing your life completely.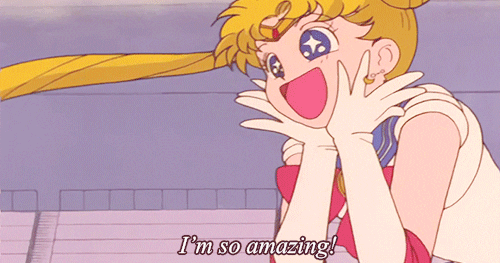 Think about what you want to achieve
If you've read this far, like the sound of this whole 'shiny new habits' thing, but don't know where to start, here are some of our favourite new habits – you can borrow as many as you like:
– Learn a new language for a few hours a week
– Go for a run twice a week
– Write down 3 good things that happened before bed each day
– Walk your dog every other day (or your neighbour's dog)
– Call an elderly relative once a week you don't speak to much
– Breathe deeply for 2 minutes whenever you feel stressed
– Start painting every weekend
– Walk to school rather than getting the bus
– Try and eat 3 kinds of vegetables and 2 fruits every day
If you need more inspiration, visit Pinterest for a big dose of good-habit-building motivation. And remember, you can notice your bad habits and take small steps to create good ones, but never beat yourself up, your habits are what makes you, well, YOU! We just want you to feel as happy and healthy as you can possibly be!
Remember: You can always ask for some help
If you have a bad habit that you think is making you feel bad or affecting your health, talk to a friend, teacher, parent or anyone you can trust about it. Most habits are small and can be changed over time, but if you think you're doing something that isn't making you feel good, you can chat to someone about it.
It's time you started celebrating your period, guys. Sign up to bettybox RN and get all your tampons and pads, beauty products, sweet treats and loads more cool stuff delivered to your door, every single month. We know. It's totally awesome.