Deciding what to do when you finish school is a big decision, and many people think it comes down to two choices: stay on for college, or say goodbye to education and get a job. But there's a third option that lets you do both: an apprenticeship.
An apprenticeship mixes on-the-job training with classroom learning. You'll be employed to do a real job (and get paid for it!) while spending a day a week at college to study for a proper qualification. This 'earn while you learn' approach is designed to give you a head start in the workplace while equipping you with the hard skills you need to be successful in your career. And they're growing in popularity. Vacancies for apprentices have risen by 15% over the last year, while applications have increased by almost a third.
There are around 1,500 job roles available across 170 different industries, from accounting and dentistry to journalism and plumbing, so whatever floats your boat, there's an option for you.
Who can do an apprenticeship?
Apprenticeships are open to anyone over the age of 16. There are four levels each with their own equivalent education level:
Intermediate / level 2, which is the same as five GCSE passes.
Advanced / level 3, which is the same as two A-level passes.
Higher / levels 4, 5, 6 and 7, which is the same as a foundation degree.
Degree / levels 6 and 7, which is the same as a bachelor's or master's degree.
Each level has its own entry requirements, which will depend on the specific apprenticeship. But as a general rule:
Intermediate apprenticeships are open to everyone over 16.
Advanced apprenticeships might require three or more GCSEs or some previous work experience, but this will depend on the employer.
Higher apprenticeships will usually need at least five GCSEs and Level 3 qualifications, such as A-levels, NVQs or BTECs.
Degree level apprenticeships will usually need five GCSEs and Level 3 qualifications at specific grades and in relevant subjects.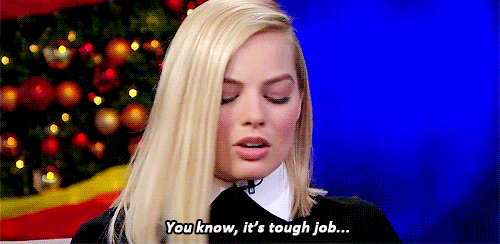 What qualifications can I get?
All apprenticeships follow an approved study programme so you'll get a nationally-recognised qualification once you've completed it, plus loads of CV-worthy skills and experience. Depending on the role you're training for, qualifications can include NVQs, technical certificates (such as BTECs and City & Guilds), and academic qualifications such as higher national certificates and diplomas, foundation degrees and even full bachelor's degrees.
How long do they take?
This depends on a number of factors, but usually:
Intermediate apprenticeships last one year to 18 months.
Advanced apprenticeships take around two years to complete.
Higher and degree apprenticeships take between three and six years.
How much do they cost?
This is what makes apprenticeships so attractive – they cost nothing! If you start an apprenticeship between the ages of 16-18, the government funds it completely (if you begin one aged 19-23 it'll be funded 50%). So if you decide to aim for a degree-level apprenticeship, you're effectively being paid to get a degree – not bad when you consider university tuition fees are around £9,000 a year.
How much can I earn?
The minimum amount you'll earn is £3.50 an hour, which isn't loads, but your employer can pay more if they want to. In fact, the average weekly wage is £170 (rising to as much as £500 a week for some higher apprenticeships). The minimum is only applicable if you're between 16 and 18, or in your first year of your apprenticeship – after that your employer has to pay you at least the National Minimum Wage in accordance with your age.
In the longer term, you'll earn a decent salary, too. Research shows that apprentices earn an average of £4,000 more a year in their first job compared to university graduates. And if you go for a higher apprenticeship, you can expect to earn £52,000 more over the course of your career than the average university student.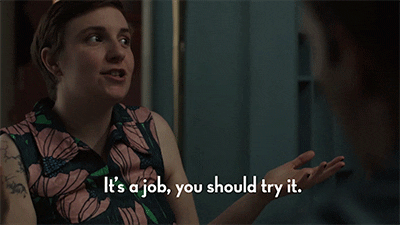 What do employers think about apprenticeships?
More and more employers are offering apprenticeships because they recognise that they're beneficial to their business, as well as young people. Hard skills and real-world experience is really valuable and can give you an edge in a competitive job market, and employers have a lot of respect for the effort that goes into balancing work and study. In fact, 80% of young people say they believe their career prospects have significantly improved since starting their apprenticeship.
How do I know if an apprenticeship is right for me?
Deciding what to do after school can be a tough choice, and no one option is better than the other. Keep in mind that you'll need good time management skills to balance work and college, and that you might not earn very much at the beginning. But if you're keen to kick-start your career as soon as possible and develop a wide range of sought-after skills, it could be a good choice for you. Remember, there's always flexibility. You might decide to do A levels and then start an apprenticeship. Or do an apprenticeship and go to university at a later date. Do your research and choose the option that feels right for you now – you can always switch things up in the future.
It's time you started celebrating your period, guys. Sign up to bettybox RN and get all your tampons and pads, beauty products, sweet treats and loads more cool stuff delivered to your door, every single month. We know. It's totally awesome. 
Image: Katie Edmunds