Friendships are built on love. Friendships are built on trust. Friendships are built on a shared and unshakeable love for Beyoncé. But those friendships can also be broken, and you know how? With a pair of tweezers. Yup. Plucking your bestie's eyebrows when you're 13-years-old and totally inexperienced in the realm of beauty can totally destroy a friendship. And for me, it did.
Ok, I'm being dramatic. It didn't 'destroy' mine and Hannah's friendship, but it did cause my bff to cry for a few hours, hate me for a few more and result in at least five years of careful eyebrow pencil application. Not the best outcome for what was meant to be an impulsive re-shape in her parents' front room one Saturday night.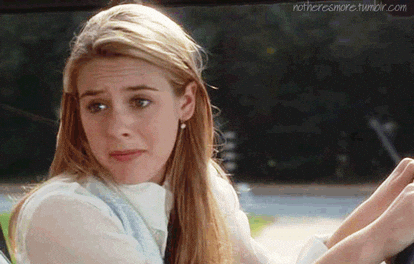 The year it happened (2000 aka The Millennium. I know, I'm ancient) wasn't the best year for fashion – or beauty for that matter. The hot trends ranged from dreadlocks and cargo pants to platforms and purple shimmer lipstick. Anyway, the idea was to have a girls' night in, watch X Factor and carry out the beauty treatment of the moment: tadpole brows.
I can't quite remember where I got the inspo from. Maybe it was Christina Aguilera's barely-there brows, or Posh Spice's slug-shaped style that began halfway across her face – either way, the look I was going for was crystal clear: super-thin and super-short with a bulge at the start of each eyebrow. (Unfortunately we didn't have Cara Delevingne and her beautiful, bushy face-framers to aspire to back then.)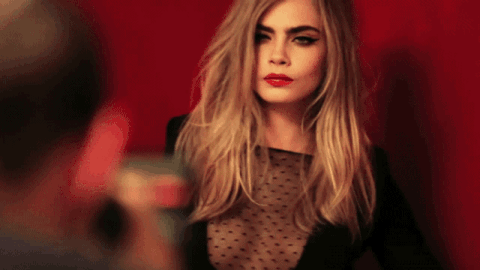 So there I was, tools in hand, as I made Hannah lay back on a pillow and close her eyes. I put some ice in a tea towel and placed it on each eyebrow to numb them before the plucking commenced. I then stretched out her forehead to avoid accidentally plucking the skin and began softly working away at the wiry little hairs.
After plucking for about 10 minutes, I plucked some more. And then some more. And then, of course, you have the 'even-out' process, which took another 10 minutes. And then another 10. Fast forward an hour later and poor Han's eyebrows were not only red raw, but virtually invisible. To say I had gone a little OTT would be an understatement.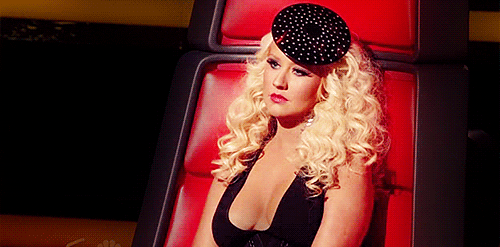 The mistake? Apart from the fact that the eyebrow trend of the 00s was truly hideous, I hadn't been showing Han my work in progress. In fact, I hadn't even confirmed that she definitely even wanted the tadpole brow. I also hadn't been looking at her eyebrows as actual things that were meant to live on her face forever more. I was too focused on the hairy strips being exactly the same size and shape (it's tricky business, y'know). At no point had we checked in the mirror, and at no point had she demanded to see what they looked like either, she just trusted me. And I had failed. Horribly.
It was clear I didn't have maximum customer satisfaction afterwards. When Hannah finally looked in the mirror she gasped loudly at her own reflection, then laugh-cried (you know that horrible hybrid emotion that happens when you get a bit hysterical?) She tried to pretend it was fine but we were already planning our trip to town the next morning to buy an eyebrow pencil. Her brows were officially ruined.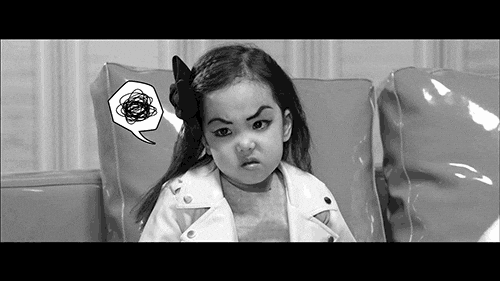 "It'll be fine," I kept reassuring her. "They'll grow back!" But a month later, annoyingly, they had held their shape. It was like I had plucked out the very soul of each hair. The months continued to pass and the eyebrows continued to stay stubby and thin. The months then turned into years and although we repaired our friendship, nothing could bring back her bushy brows. (You might think I'm over-exaggerating but she's still using the same brand of eyebrow pencil to fill out the gaps today. She's 31.)
So, the lesson to you all? Remember that trends change. Quick. And also remember that a mirror is your best friend when removing really important facial hair. My advice? Unless you have a genuine qualification in beauty therapy or are as nifty with tweezers as Kim Kardashian's make up artist, steer clear of your bff's brows. And your own for that matter. The fuzzy little things will thank you in the end.
It's time you started celebrating your period, guys. Sign up to bettybox RN and get all your tampons and pads, beauty products, sweet treats and loads more cool stuff delivered to your door, every single month. We know. It's totally awesome.