If you have separated parents (or the blessed fortune of having a 'weekend home'), you'll know the pain, pleasure and relentless packing that accompanies a life lived between two houses.
The good news is, it gets better – or rather, you get better at it as the years go by. The bad news is that by the time you leave home(s) you'll be such a pro at the two-house thing you'll genuinely struggle to adjust to living in one…
It's at the other house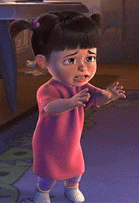 Whatever it is, it's at the other house when you need it. It could be small or large, life-enhancing (eyeliner) or as a essential as your beating heart (phone charger): cometh the hour, cometh the moment you realise you know EXACTLY where it is, and it's about 12 miles away, along the A22.
You can see it in your mind's eye. You distinctly remember looking at it and thinking, 'I shan't forget you my friend,' then getting a distracting WhatsApp and never looking back. My advice to you would be ensure everyone in your family has the same phone (if they haven't already), and to make steps toward implementing the below scenario immediately.
You have double of everything…

Like a material Noah's Ark, if it's necessary to your life you've got it doubled – whether it's toothbrush, pyjamas, hair brush or wellies. But unlike Noah's Ark, the crucial difference between them is that one is always older and lamer than the duplicate: Little Mermaid pyjamas and a toothbrush that more closely resembles your doormat, for example, versus an electric number and some snazzy shorts from New Look.
The trick is balance: you can bear the fact your pants at mum's have all the days of the week on them in fluorescent colours, as long as you've got a room with half decent wifi access and GHDs at her house. In the end though, you will probably end up lugging the best stuff between the two.
…except when you don't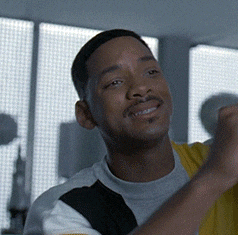 The day you need to watch Sky will be the day you're at the house which has never had Sky, never will, and why-do -you-want-Sky-anyway-read-a-book. This is less of an issue in the giddy age of Netflix, but the principle also extends to Freeview, games consoles and the good telly. If only it were so easy to blag a second 34 inch flat HD screen of your parents as it is a spare hair dryer and extra sandals.
Breakfast becomes a whole new ball game
Once the most predictable of meals, breakfast steps up a gear when you're confronted with two homes, each with a different cereal offering. Some cool kids might disagree, but other than "Saturday" I can't think of a better realisation to have before 8am than "I'm at Mum's! That means crunchy nut cornflakes instead of Weetabix!"
Do try to resist playing one parent off against the other on the cereal front, though. Tempting as it is, there's only so far you can milk it before they cotton on and you're stuck with plain porridge at both houses for weeks. Blurgh.
You've got a ready-made homework excuse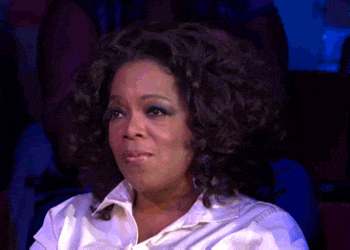 A trembling lip, one solitary tear, and a shaky voice announcing "mum and dad are separated and I left it at Mum's and I was at Dad's last night I'm so sorry" works wonders when it comes to letting you off the hook for that maths homework you clean forgot to do last night. Ditto PE kit and musical instruments.
A word of warning however: while rivers of sympathy run deep for the kids of divorces, they do dry up eventually. Try to limit your abuse of your home situation to a maximum of once or twice a term, and to target different teachers each time.
ALSO: this does not work for those of who have a weekend home. You can try it, but if the idea of you leaving your Key Stage 6 textbook by the pool in Provence elicits pity on the part of your teachers, they're a softer lot than mine…
You live your life out of a holdall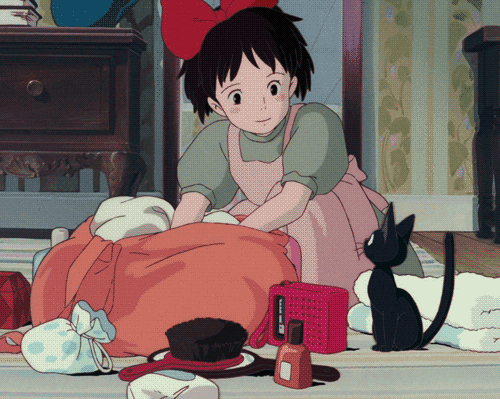 Before reading Jacqueline Wilson's The Suitcase Kid, I thought me and my brother were the only ones in the world whose lives could be reduced to a single Reebok holdall. Now I realise there's a whole tribe of us out there, lugging homework, school shoes, chargers and at least five potential Saturday night outfits from one house to the next.
Our necklaces are never not tangled into a knots; our earrings haunt the depths of the bag like bright sea creatures, to be expertly fished out when required; and our tights bear the scars of always, always getting caught in the zip.
You become a master of packing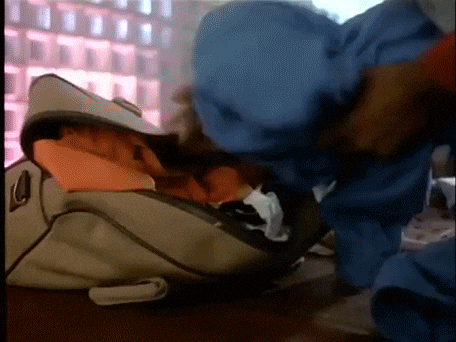 See above. Where lesser mortals spend days deliberating over how many knickers and what size of body lotion they'll need for a trip, you pack like a woman on the run from police: ready to leave at a minute's notice when the sirens sound. By the time they've located their adaptor plug, you're halfway to Rio.
It's a niche skill, true, but it will stand you in good stead next time you're late for a plane or decide to engage in some serious crime.
It's time you started celebrating your period, guys. Sign up to bettybox RN and get all your tampons and pads, beauty products, sweet treats and loads more cool stuff delivered to your door, every single month. We know. It's totally awesome. 
Image: Hailey Hamilton