When it comes to sexuality, there are a lot of different labels.
At first this can seem confusing. But keeping informed about what these labels are, how to talk about them and what they mean will really help you out. Not only could it help you think about your own identity and sexuality more, but you can be a better friend and also, it's just really good to be aware of things, right?
Pansexuality is a word that you might not have heard of much. It's not as common as other ways to identify your sexuality, like gay or lesbian or bisexual.
But it's been mentioned a lot by celebrities recently, activists have been raising awareness of pansexuality to educate people and more and more regular people are identifying as pansexual, too. So let's find out more about pansexuality and what it really means.
What does it mean to be pansexual?
Self-identifying as pansexual means that you can be attracted to both men and women. But more than that, it also means that you can be attracted to all other gender identities.
So if you're pansexual, you're attracted to all genders and don't think about gender when choosing a romantic partner. Whether that's a person who identifies as male, female, non-binary, transgender or any other gender identity.
Now there are some misconceptions about being pansexual. It doesn't mean you're attracted to everyone you meet. Plenty of people who self-identify as pansexual still have physical preferences for who they're attracted to. It just means that the notion of who pansexual people could be attracted to is fluid.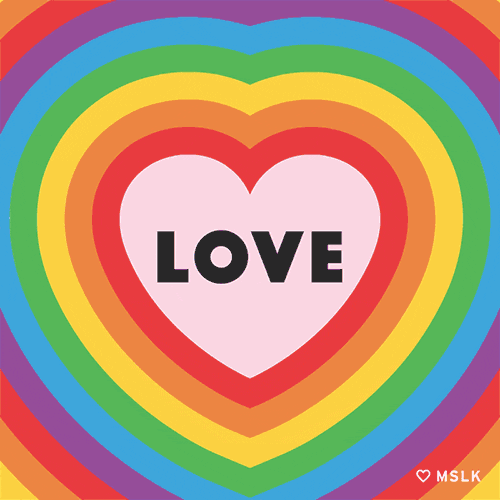 Are any famous people pansexual?
Yep! There are probably lots of celebs and sporting figures and other people in the public eye who are pansexual, but would rather not share that personal information with the world. But there are some who have openly come out and self-identified as pansexual too.
Brendon Urie, the frontman for the band Panic At The Disco recently came out as pansexual. In an interview with Paper magazine, he said:
"I'm married to a woman and I'm very much in love with her but I'm not opposed to a man because to me, I like a person."
"Yeah, I guess you could qualify me as pansexual because I really don't care. If a person is great, then a person is great. I just like good people, if your heart's in the right place."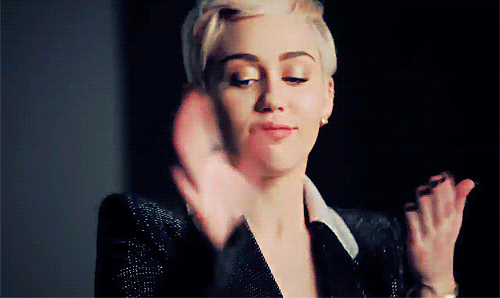 Singer Miley Cyrus has been really open about her sexuality. In an interview, she said:
"My whole life, I didn't understand my own gender and my own sexuality. I always hated the word 'bisexual,' because that's even putting me in a box. I don't ever think about someone being a boy or someone being a girl."
Singer, songwriter and actress Janelle Monae also recently spoke out about being pansexual in an interview with Rolling Stone magazine.
She initially had thought she was bisexual, but then said: "Later I read about pansexuality and was like, 'Oh, these are things that I identify with too. I'm open to learning more about who I am."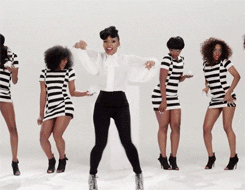 Is being pansexual the same as being bisexual?
No. But, it's totally normal to think that. They can seem very similar.
That's because bisexuality is about being attracted to someone who is the same gender as you, as well as those of different genders. But pansexuality spans more than that, it's about saying, "Okay look, I can be attracted to all people and all genders, I'd rather not say it's just either men or women."
Still sound similar? They are.
But the 'pan' in pansexual comes from Greek and means 'all'. So those who are pansexual are attracted to people of all genders – but importantly not all people. And there are lots of genders, Facebook alone offers nearly 60 gender options.
If you're bisexual that means that you could be attracted to some genders, but not necessarily all genders. If someone is self-identifying as pansexual, that often means that they think gender plays no role in someone's sexuality – their own and others. And they don't have a preference for one gender over another. So people who are pansexual could be attracted to people who identify as female, male, androgynous, transgender, intersex or anything else.
Of course sexuality varies from person to person. Someone could be attracted to all genders, but still prefer the term bisexual. That's their choice at the end of the day.
How do I know if I'm pansexual?
Finding out more about you and your sexuality is all up to you. And it can take people years, decades even, to figure themselves out. Even then, sexuality can be fluid. Some people can identify as straight, or heterosexual, then decide they're bisexual later in life.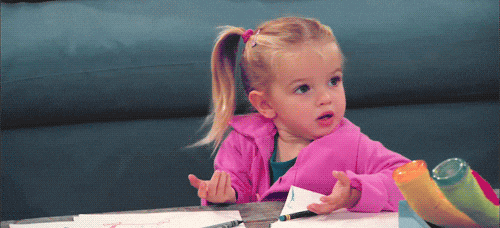 So what we're saying is, there's no need to worry right now about your label. You don't even necessarily need a label! But generally, if you do feel like you're attracted to people regardless of their gender, you might be pansexual.
How do I know if someone I know is pansexual?
The short answer is, you don't know unless someone tells you they are! There are no signs to look out for. Pansexual people don't have little badges on!
If someone tells you they're attracted to all genders, they might be pansexual. If this is someone who is a close friend you could tell them you've read about pansexuality.
But the most important thing to remember when it comes to anyone's sexuality is that you don't have any right to decide that someone is pansexual. Maybe they are. Maybe they're not. Maybe they use another label. Maybe they don't like labels at all.
It's normal to want to find out more about your friends and family and connect with them and get close to them. But when it comes to sexuality, you can mention things you've read about. But a good rule of thumb is to not push ideas onto people.
We hope that's given you a good summary about pansexuality. Whether you feel like you might self-identify as pansexual and have been thinking about it for a while, or whether you only just heard about it when Janelle Monae started talking about it and want to get more clued up.
Sexuality is a great thing! But it can be a bit confusing, so your job is to stay informed. Well done you!