Have you ever been angered or frustrated by something but felt that there's nothing you can do about it? It's simple enough to step in if it's close to home, like someone at school being treated unfairly, but what about if it's something bigger than that? Maybe your head teacher has decided to change the rules about where you're allowed to go at lunchtime, or maybe you're mad about the cuts to the NHS? Lots of people feel powerless, but young people are leading the way in showing that standing up to injustices really can make a difference. That's what the term "youthquake" is all about – the idea that politically active young people really can change the world!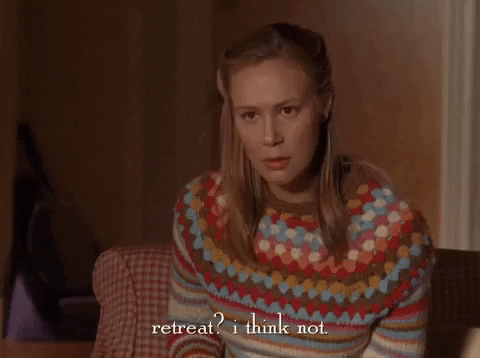 A youthquake? What's that?
Let's start with the basics: it's "a significant cultural, political, or social change arising from the actions or influence of young people," according to Oxford Dictionaries. It's not a new word, but its use skyrocketed in the UK last year. In fact, it was used five times as much in 2017 as it was in 2016, which led to Oxford Dictionaries declaring it as its word of the year.
Basically, it's all down to young people stepping up and making a noise about issues they believe to be important, and these youthquakes actually made a massive difference in 2017.
The word's popularity was first prompted by the UK General Election in June 2017, when young people's enthusiasm and activism were said to be a major part of the Labour party's unexpectedly good performance.
In September 2017, it was a similar story in New Zealand, where young people credited with helping their Labour party to a large increase in seats.
Young people also got active in Australia at the end of the year, when a referendum was held on marriage equality (asking whether gay couples should have the same rights as heterosexual couples). Thanks in part to this youthquake, over 60% of voters voted, "Yes!"
If all that has inspired you to stand up and make your voice heard, check out these amazing ideas for how to get caught up in your very own youthquake!
Pick a cause
It can feel like there are too many problems and injustices in the world to know where to start, so just pick something that is close to your heart and pour some passion into making things right. Are you angry about animal rights, cross about funding cuts or determined to do something about single-use plastic? Once you've decided on your cause, read up on what you can do to make a difference. Can you join a local group or online forum to find out more?
Follow activist celebs
Need some more inspiration? Loads of famous folk use their fame for good by promoting and supporting particular causes, so following what they're up to on social media could give you some ideas for things you could get involved with.
Maisie Williams talks about her work with the Dolphin Project.
Emma Watson fills her feed with inspiring feminist chat.
Miley Cyrus was recently awarded the "Best voice for animals" award by animal welfare charity, PETA.
Malala Yousafzai campaigns tirelessly for the right for all girls aged up to 12 to be entitled to an education.
Shailene Woodley's grid is packed with activist moments.
Spend your money wisely
Did you know that how and where you spend your money can have even more impact on important issues than how you vote? That's great news if you're too young to have a vote – see, you're not powerless after all!
Check out the credentials of shops and businesses you're thinking about giving your money to. Do they test on animals? Are their products ethically produced? Do they give money to political parties you stand against? By spending money with companies whose views go against your own, you are supporting their actions. If everyone stopped giving money to companies who, for example, use a lot of plastic packaging, they will eventually be forced to change their ways. The power is in our hands.
Get on the streets and shout!
Once you've picked a cause to fight for, see if you can find any local people who share your views. Facebook is a great way to find out about protests and marches. Just make sure you have an adult's permission and only get involved in peaceful protests. Walk away from anything that makes you uncomfortable immediately.
Be a keyboard warrior
Did you know that anyone can give their opinion on new or changing government policies online? Click here to find out which policies are currently open to comments and have your say!
Setting up a petition online couldn't be easier. If your petition gets 100,000 or more signatures, the government has to respond, so this could be a great way to get something you're passionate about in front of the people who can do something about it.
Let's get political!
Did you know that most political parties have special sections that young people can join, generally for a very small fee? If politics is your thing, check out what the main parties have to offer:
Young Labour is for 14-26 year olds.
The Conservative Party offer membership for £5 if you're under 23.
Find out what the Scottish National Party offer young people here.
The Young Liberals is free to join and helps Lib Dem supporters under 26 years old to get involved in party issues.
Young Greens is the youth branch of the Green Party.
Keep the faith
The amazing power of the word "youthquake" is that it proves that what young people say really can make a difference. So if there's something you feel passionate about, stand up and shout about it. You can change the world!
It's time you started celebrating your period, guys. Sign up to bettybox RN and get all your tampons and pads, beauty products, sweet treats and loads more cool stuff delivered to your door, every single month. We know. It's totally awesome. 
Image: Katie Edmunds