By the time my period first arrived, a queasy December morning two months off of my 16th birthday, I already knew exactly what the aches and smudge of blood meant.
I'd long pored over Dorling Kindersley's cross-section illustrations of the body, always paid attention in biology, got one brisk girls-only lesson on periods in secondary school and had two older sisters with all their discarded magazines lying about the house. I knew a bit about periods. But nothing prepared me for my mother's suggestion of a "period party".
It was a celebratory Sunday lunch with a red/pink theme: tomato soup to start, followed by smoked salmon, tomatoes, carrot sticks and red pepper crudités. Strawberries for pudding. The toast initially confused me, but if I'd known then that periods could indeed be as brown as the crusts on granary bread, I would have applauded my mother's careful toasting skills. Pink champagne was the drink and I wore a blush pink Coca Cola hoodie, crimson cords and vermillion socks. The guest list was me, my mum, my two older sisters and one of their best friends from university. I think they may have been hungover.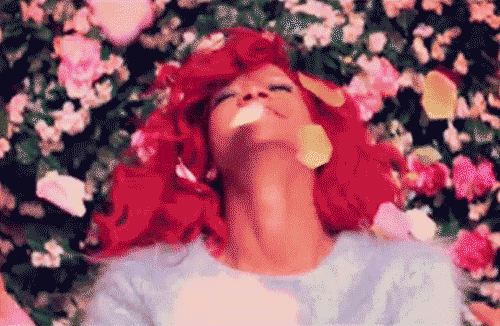 Looking back on photos of the day, you can see my discomfort – I'm aware of how badly my ginger hair clashes with my clothes, yet my cheeks are flushed with an embarrassed commitment to the colour scheme. I was either still on my first-ever period, or simply the midst of the 8-year hormonal crisis I like to refer to as 'female puberty'. Plus, I felt a little singled out; neither of my sisters had had a period party, so why me? When I ask my mum now, she explains: "Your period was a long-awaited guest. We thought it was worth celebrating, instead of a coming-out party, a coming-on party!"
You see, my period party wasn't just about celebrating the arrival of blood between my legs, it was about finally getting a period! Despite all the years of waiting, it's taken triple that time to fully realise my period's importance. I'd have happily done without the aches, the agonising pains, the sudden arrival of blood, the waddling about with a soupy sanitary towel wedged between my thighs. But 13 years into my menstrual life and each month or so, I'm reminded of my period's greatness.
I don't sleep with men anymore so the sweet relief of getting a period after worries of pregnancy are just a memory for me. But up until 24, my periods came at random. It's a whopping great myth that periods are regular, that our bodies fit into moon-cycles and neatly slot into the holes drawn out in calendars. I've spent up to six months at a time with no period, and though it didn't bother me at the time, not having a period was such a clear symptom of something else being wrong with me. If my period's late these days, there's always something else – usually stress – that needs to be sorted out. Rather than being a sign of my life ticking away, the arrival of my knickers' most loyal guest is a sign that everything's ticking over.
My period is as much a reminder of my humanity as my heartbeat. It shows my adulthood, my femaleness, of my luck at perhaps being able – should I ever want them – to have kids of my own. It reminds me of my power (look at the stuff I get through, every single month!) and of my intelligence (name me a stupid person who can apply, at the correct angle, a dry tampon at 3am when they've come on in the early hours).
If there were Oscars for my body and my period were to win one for being the best period I've ever had, it wouldn't be alone on the podium. It takes a village of pain medications, exercise routines, vitamins and focus on how to get the best out of my own mood swings to get through a period of mine. And to become happier with my period, I've learned to let it do the steering sometimes. It might seem a nuisance to let your womb take over, steering you home to vegetate and relax ahead of its big shedding. But if the things that are important to you are so important they're getting in the way of your biology doing its thing, then maybe that's a bigger problem.
There are some radical feminists who say that the pain of a period is a pleasure, really. And while I've tried to meditate into enjoying the pain (a bath helps), I don't tend to agree, because periods can be messy and dizzyingly painful for me. Would I like to click my fingers and disappear my period for the rest of my life? Maybe. Have I ever spent a day home sick from work, a sledgehammer going through my back, imagining filing the patent for a device that could simply suck the period out in one fell swoop, turning 6 days of bleeding into one plaster-rip moment? You bet.
But have I learned to live with and manage my monthly cycle as best I can? I think so. Maybe this calls for another party!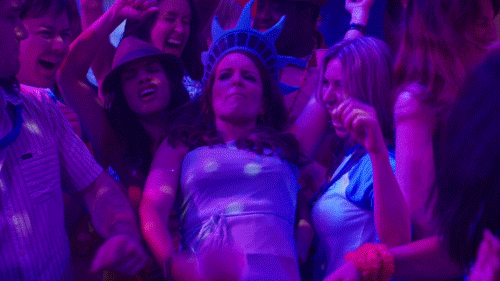 It's time you started celebrating your period, guys. Sign up to bettybox RN and get all your tampons and pads, beauty products, sweet treats and loads more cool stuff delivered to your door, every single month. We know. It's totally awesome. 
Image: Hailey Hamilton