"Friends are like bras, they lift you up, they give you support and they're always close to your heart."
Everyone needs a boost sometimes and who better than your girls to make you feel your best! Here are all the ways your bffs make you feel more confident without even trying – as told by our fave Gossip Girls…
They're full of compliments
Whether it's being the first to like your selfies, or confirming that your party outfit is killer, you can always count on your best friends to make you feel fabulous. No one thinks you're more beautiful than them and they should know, they've deffo seen you at your worst.

They're great for advice
Sometimes we all need someone to confirm we're not crazy. And who better than your best friends to provide some much-needed advice. From love troubles to homework help, your girls always provide a solution for you. After all, they know you best.

They'll laugh at your jokes
Seriously, this is, like, number 1 in the bff rule book. You can always count on your squad to make you laugh, even at the most inappropriate moments (during double maths, ahem). And knowing you've got someone who will always join you in LOLS is deffo a confidence booster.

They've always got your back
From providing a pad in your time of need to standing up for you in front of the school bully, they've got you, gurl.You can face the dilemmas of the world with more confidence knowing they'll be there through thick or thin.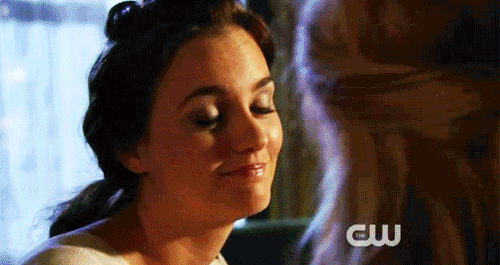 They'll push you outside your comfort zone
Good friends make each other see their true potential. There's no one better to try exciting new activities than with your partner in crime, and while you might be scared senseless to start, you'll thank them later for making you conquer your fears. Want some serious inspo for your next wild adventure? Here you go, babes.
They believe in you
Sometimes we forget just how great we are. That's where your best friends come in. Bffs to the rescue! No one will cheer as loudly for you on sports day, or shower you with glitter confetti on your 16th birthday party whilst singing Happy Birthday on an actual karaoke microphone. With a great bf by your side you'll walk around head-high knowing wherever you go, your own personal cheerleader will follow.
It's time you started celebrating your period, guys. Sign up to bettybox RN and get all your tampons and pads, beauty products, sweet treats and loads more cool stuff delivered to your door, every single month. We know. It's totally awesome.