Watching scary films is one of the best things about the lead-up to Halloween, but what if you're a bit of a lightweight when it comes to the fear factor, and even the thought of tuning in to a horror movie gives you nightmares?
Well, fear not, because we've rounded up our favourite not-so-scary movies to get you in the spooky spirit this October.
Hocus Pocus
One of the best Halloween movies by far, Hocus Pocus sees three witches come back from the dead on 31 October to wreak havoc on the town of Salem, Massachusetts.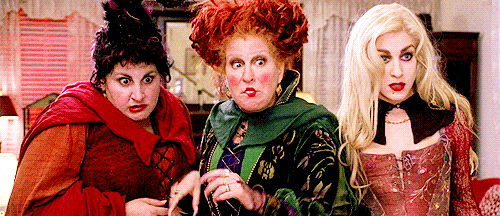 Not only does the film feature a talking cat and a hot boy (helloooo Max Dennison), but it's also a chance to see Sarah Jessica Parker play youngest witch Sarah before Sex And The City – and Carrie Bradshaw – had even been created.
Casper Meets Wendy
Sure, all the Casper movies are pretty good fun, but the addition of a 10-year-old Hilary Duff as little witch Wendy is too cute to resist.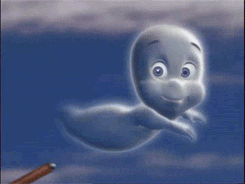 You'll probably find yourself wanting to buy a red pinafore and matching hat after watching, which we're totally on board with btw.
Sabrina The Teenage Witch
Yup, before Sabrina was a TV show, it was a truly great movie. Still starring Melissa Joan Hart in the title role, one of the best differences about the movie was Sabrina's crush: a young Ryan Reynolds as popular guy Seth.
Blink and you'll miss him, but trust us, he's there.
The Craft
Imagine The Plastics from Mean Girls were all witches and you've pretty much got The Craft, which tells the story of LA new girl Sarah, who befriends a trio of supernatural-loving girls at her high school. Sounds a lot like Cady Heron, right?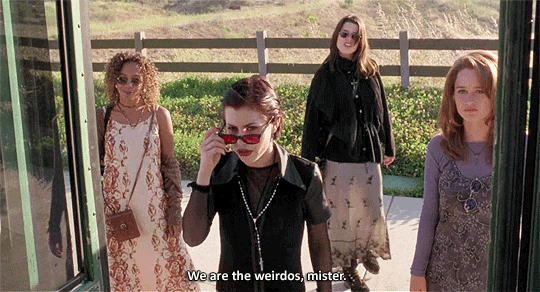 It might be 21 years old, but The Craft is just as much of a must-watch now as it was back in 1996.
The Addams Family Values
Much like Casper Meets Wendy, The Addams Family Values is way more fun than its predecessor, The Addams Family.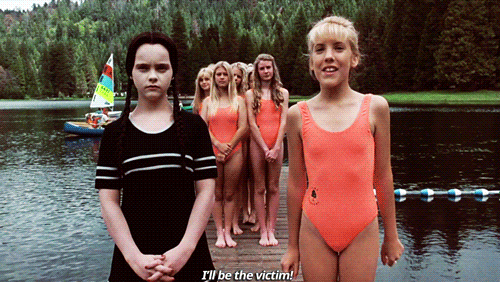 With a new baby in the family, Uncle Fester marrying a gold-digger and Wednesday and Pugsley shipped off to camp, the film will definitely bring more hilarity than hysteria to your Halloween.
Goosebumps
Released just last year, Goosebumps is a great intro to the cult 90s book series by R.L. Stine, or a trip down memory lane for anyone who's already read them.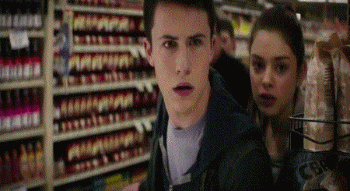 Starring girl crush Odeya Rush and guy crush Dylan Minnette, the Goosebumps movie sees the duo trapped inside some of the series' most-loved books, including Night Of The Living Dummy and The Werewolf Of Fever Swamp – much to the dismay of their author (played by Jack Black).
Double, Double Toil And Trouble
If you love all things Mary-Kate and Ashley Olsen, you'll be obsessed with this film from their younger years, which sees the girls battle to free their Aunt Sophia from her evil twin sister Agatha.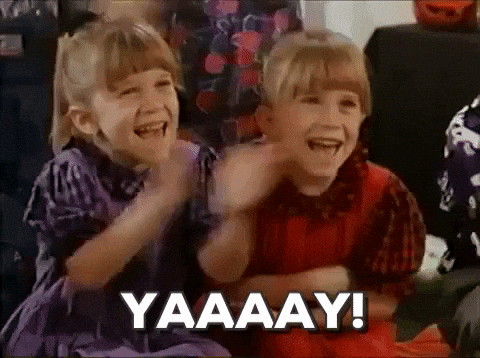 Definitely one of the least scary films in our selection, it's by far the cutest, especially when the tiny twins hitchhike… in a pumpkin truck.
The Witches
The movie of Roald Dahl's beloved book sees 90s scream queen Anjelica Huston (who also played Morticia in The Addams Family films) take on the role of the Grand High Witch, a frankly terrifying woman who turns children into mice, luring them in with chocolate.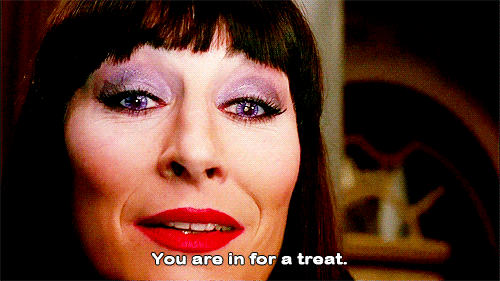 You're a less squeamish gal than us if you don't get freaked out when she takes her mask off. Ugh.
The Little Vampire
Before there was Twilight, there was The Little Vampire, the story of a boy who moves to Scotland from the US with his family and accidentally befriends a vampire.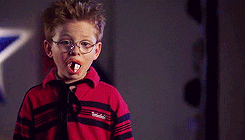 Because everyone knows Scotland is where you find vampires, right?
Ghostbusters
While the original Ghostbusters was great, why not inject little girl power into your Halloween, with the all-female 2016 remake?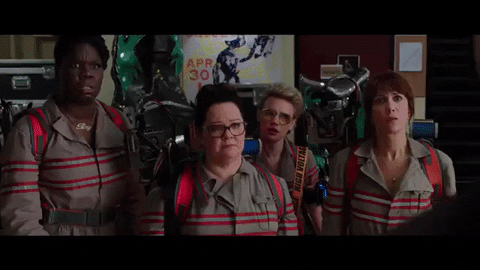 Starring funny ladies Melissa McCarthy, Kristen Wiig, Kate McKinnon and Leslie Jones, it will make you laugh until you throw up those 10 fun-sized Mars Bars you ate earlier.
Happy Halloween!
It's time you started celebrating your period, guys. Sign up to bettybox RN and get all your tampons and pads, beauty products, sweet treats and loads more cool stuff delivered to your door, every single month. We know. It's totally awesome.