Oh hey there long weekend! You've kinda been overshadowed by Easter this year, but you're still special too. We're dedicating you to… well, sitting inside and reading the entire internet, because it's going to be raining (of course it is).
And if you're going to read the whole internet, there's nowhere better to start than right here! So here's a round-up of everything we've been doing, loving and reading this week.
Emma Watson and Jessica Chastain talk about making mistakes
There's something so wonderful about celebrities interviewing other celebrities. I always imagine that they're having a conversation while they're dressed in ball gowns, perched on a velvet chaise lounge (even though in this interview it's clear they're on the phone and Emma Watson explicitly tells us she's in a bath, but whatever).
The entire interview is great, but the best bit might be when the two women talk about mistakes and E-Wats says: "I think my mistakes have made me much stronger. It's nice to know that things don't ultimately break you; that you need to go there to know." Read the whole interview here.
Frozen 2 is coming soon… ish
Earlier this week Disney announced its line-up for the next few years and, we are excited and dubious in equal measure. For instance, we most definitely need an Incredibles 2 (June 2018) and Frozen 2 (November 2019). But I have my doubts about Toy Story 4 (can you really beat the perfection that was Toy Story 3? Or 2?) and especially The Lion King live action movie – because straight up, that film is gonna give a generation of kids nightmares in the way the cartoon version didn't.
But they're a multi-billion dollar film company and my main talent is that I really suit hats. So hey, maybe they know best.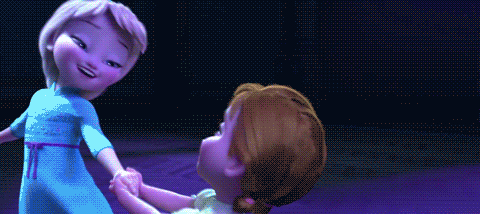 Slim pickins
Guys, our parents have been lying to us this whole time. Remember when you were a kid and you'd go for a rummage around your nostril, looking to score some good bogies, and when you plucked one of those wonderful golden nuggets out of your nose, you'd pause to admire your bounty sitting all pretty on your index finger and just before you could get that bad boy in your mouth your parents would intervene: "Hannah, oh my god, stop it! That is disgusting."
Well, turns out your mum and dad were wrong. Ha. Take that one, parents. Because bogies actually have loads of health benefits! A new scientific study out this week revealed that our snot contains something called salivary mucins, which form a barrier against bacteria. There's also evidence to suggest that the mucus in snot could fight off respiratory infection, stomach ulcers and HIV. So, I guess… we're going in for a rummage? I will if you will.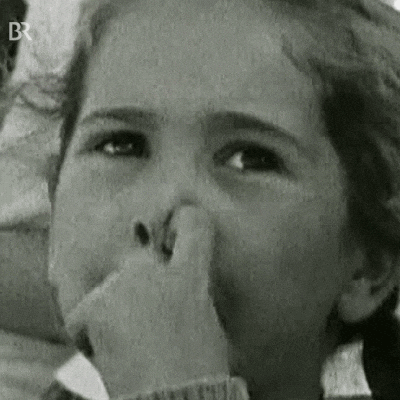 You're a girl, and that's a brilliant thing
One of our fave ladies in tech has written a really moving piece about her experience in the Industry. Katie Burke, a Chief People Officer at Hubspot, was told by one of her colleagues that she only got a promotion because "you're a girl".
She's spent her whole life hearing that she can't do things because "you're a girl," so she decided to flip the script: "I did, in fact, get the job because I'm a girl. A girl who was called bossy growing up. A girl who wasn't afraid to play with the boys. A girl who didn't hesitate to raise her hand if she knew the answer." Preach, lady! Read her whole article here.
The note said she didn't deserve her promotion. Here's her mic-drop response. https://t.co/rGij4oDM49 pic.twitter.com/k7M8vmTRLX

— Upworthy (@Upworthy) April 20, 2017
Everything, Everything: the emoji edition
We are so excited about this movie – an adaptation of Nicola Yoon's novel of the same name, featuring Amandla Stenberg. And it seems like Warner Bros is too. Those guys aren't even trying to play it cool. Not content with a regular trailer with clips from the film of real life humans doing things, they've made an emoji trailer. And I sort of hate how much I love it. I want to be above it and like 'urgh, this is so obviously a publicity stunt, you can't manipulate me that easily'. But the reality is, I am manipulated that easily, I know it is obviously a publicity stunt but I don't care. I love it. What's the movie about, you ask? I'll leave it to the emojis to explain.
PLL recap
*from here on is just PLL spoilers*
Tbh, this week was a little short on drama for my liking. Sure, there was this Adison girl who is just mini Alison. And sure, Jenna reappeared with a posse of blind proteges in tow. I suppose there was the whole thing with Ezra and the weird photoshoot with Nicole and the strange chemistry between Aria and Holden. And the whole thing with Hannah's dress and her getting locked in that cage in the cobbler's office was a bit freaky. But that was pretty much it really. Where was Toby? Why was A.D. almost helping Emily? And what the hell does Jenna know?!
Happy long weekend all! X
It's time you started celebrating your period, guys. Sign up to bettybox RN and get all your tampons and pads, beauty products, sweet treats and loads more cool stuff delivered to your door, every single month. We know. It's totally awesome.