Do you recognise this logo?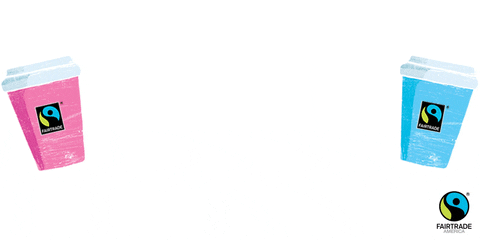 Even if you're not sure exactly what it means, chances are that it's familiar. It's the symbol for the Fairtrade scheme and is the most widely recognised ethical label in the world. That's some accolade!
Many of us are becoming more concerned about living in ways that are kinder to the planet and its people. We want to create a better world and Fairtrade has been helping us to do that since it launched in the UK in the 1990s.
So, what exactly is Fairtrade?
Fairtrade is a scheme that certifies more than 5,000 products including everyday essentials such as tea, coffee, sugar, bananas and cocoa (yes, that means chocolate!) as well as cotton and gold.
The label tells you that the farmers involved get a decent guaranteed minimum price for their crop.  The scheme also gives a 'Fairtrade premium' to the communities involved to spend on bigger projects such as building schools.
Because of the price guarantee and the premium, Fairtrade products can cost a bit more but this extra money helps to support 1.6 million workers around the world.
Here in the UK, almost 40% of the bananas we buy are Fairtrade and in 2016, we spent over £1.65 billion on Fairtrade products! The Fairtrade Foundation, the organisation who looks after the scheme, estimate that this meant around £30 million went to the farmers and producers in premium payments.
These workers live in seventy-five countries across Africa, Asia, Latin America and the Caribbean.  The Fairtrade scheme specifically focuses on these areas, rather than farmers in the UK, because these are places where poverty is a massive issue and sustainable development is needed. Fairtrade fans argue that supporting the scheme is a great way to help people to help themselves. Why is it sometimes controversial?
The Fairtrade Foundation runs an annual Fairtrade Fortnight (26th February to 11th March 2018) to help promote their work and its impact, so you can expect to see more publicity about Fairtrade during this time.
Much of this promotional material features moving stories from those who've benefitted from Fairtrade. However critics of the scheme say this emphasis on individuals distracts from bigger problems. Not all farmers, for example, are able to form a co-operative as the scheme requires.  Others can't afford the fee charged for becoming certified. Questions have also been raised about how much of the extra money paid by consumers actually goes to social projects.
Another criticism relates to what Fairtrade certification covers. It isn't as simple as thinking Fairtrade means good! When an item has lots of ingredients, a Fairtrade logo on the packet usually only relates to one or two elements of it. A Fairtrade symbol on a chocolate bar, for example, probably only relates to the cocoa content and possibly the sugar as well. Also, having a Fairtrade item in their range doesn't automatically mean a company has a good ethical stance in other areas of business!
It's important to remember that when it comes to anything that claims to be ethical or good for the environment, no scheme or system is perfect. They all have problems and limitations, but that doesn't mean that it's not worth supporting them. Change has to begin somewhere!
Fairtrade versus fairly traded
Just as the Fairtrade logo has become a common sight on supermarket shelves, some brands are withdrawing their support. Last year, Tesco switched all its own brand coffee to a different ethical certification scheme called Rainforest Alliance. Around the same time, Sainsbury's announced that it was trying out an in-house accreditation scheme for its own brand teas. Rather than Fairtrade with a capital F, they use the term 'fairly traded'.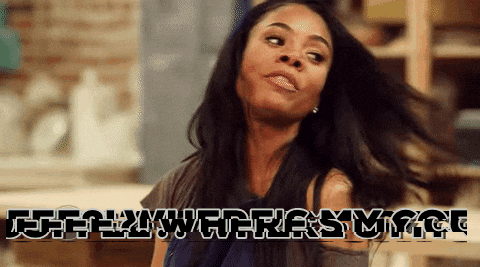 The lesson? Stay inquisitive and ask questions. Do you think that a company's own fair trade scheme will be as fair as the Fairtrade scheme? And if 'fairly traded' is the only option, is that better than nothing?
It's time you started celebrating your period, guys. Sign up to bettybox RN and get all your tampons and pads, beauty products, sweet treats and loads more cool stuff delivered to your door, every single month. We know. It's totally awesome. 
Image: Katie Edmunds