One of the most iconic films of the mid 2000's, Juno is ten years old this year. Starring Ellen Page, she plays a wise-cracking sixteen-year old who finds herself pregnant and facing some pretty adult decisions. From the sharp-as-a-tack dialogue written by Diablo Cody to the brilliant soundtrack, this film really made a mark – here are just a few reasons why you should give it a shot.
Ellen Page
Director Jason Reitman had seen the then-20 year old actor in the thriller Hard Candy, and knew that Page would be perfect for the part of Juno McGuff, the sardonic 16-year-old who was secretly a big softie. She was involved in every step of the development of Juno as a character, right down to her wardrobe of flannel shirts in multiple colourways and the way her hair was styled. Her Oscar-nominated performance in the film is hilarious at one moment, and emotionally affecting the next. At first you think she's this tough, sarcastic person but her vulnerability eventually shines through.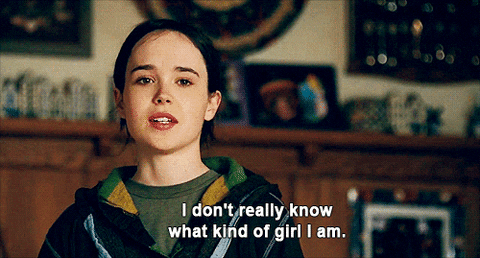 Michael Cera
In a role that was pretty much tailor-made for him, Michael Cera is adorable as the gawky, orange-TicTac addicted Paulie Bleeker – the father of Juno's baby. A longtime friend of Juno's, he struggles with his feelings for her and their stressful situation in his own sweet, goofy way. He was like the nice indie boy in your class that would never dream of interrogating you about music to feel better about himself. A real sweetheart.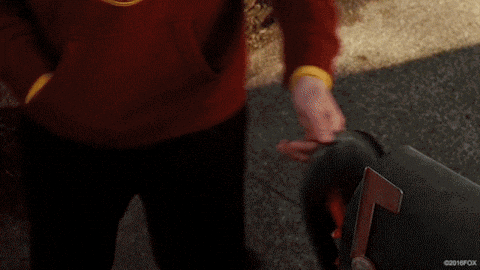 A First-Time Screenwriter
After writing her memoirs at the age of only 27, screenwriter Diablo Cody wrote her first-ever film script. She drew on her own life for inspiration, right down to the tiniest of details, like Paulie's Tic-Tac addiction: "I dated a guy in high school that loved orange Tic-Tacs and always had them on hand." Cody never thought the film would be produced, let alone that it would rake in $231,411,584 globally. Not bad for a movie that was shot in just a month with a relatively teeny budget of $6 million dollars. Cody also won the Academy Award for Best Screenplay at the 2008 Oscars.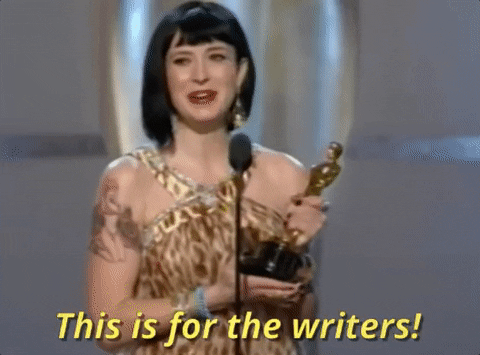 The One-Liners
If this film is known for anything, it's the snappy dialogue. Of course, Juno gets all the best lines – "Yeah, I'm a legend. You know, they call me the cautionary whale." Love it or not, it defined an era of indie movies.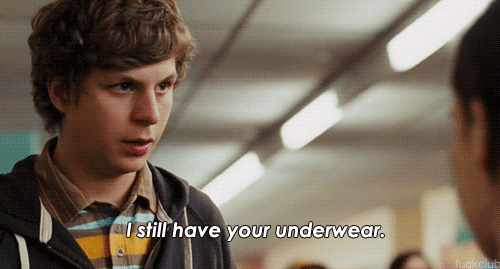 The Hamburger Phone
Nobody can watch this film and not want a hamburger phone in their bedroom, and that's a fact. We might not be able to remember the last time we used a landline, but who cares when it looks that cool? Cody herself included this detail because she had one in her teenage years, pre-mobile phones. Film critics were sent free burger phones as part of the film's publicity campaign, and they sold on eBay for hundreds of dollars after the film's release.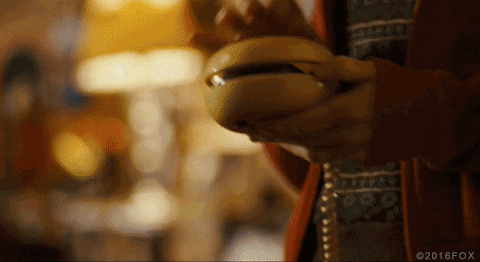 The Title Sequence
The opening titles of the film were inspired by vintage punk band posters, and it took designers at Shadowplay Studio almost eight months to create them. Ellen Page had to be photographed with a high-speed camera walking on a treadmill while chugging a bottle of Sunny Delight. These pictures were then used to make a stop-motion animation sequence that really sums up the warmth of the movie.
The insane soundtrack
Music plays a big role in the film, with Juno often making use of her encyclopedic knowledge of punk rock, as well as playing the guitar. Ellen Page had a key part in deciding what music her character listened to, telling director Jason Reitman that she would be into The Moldy Peaches. Former Moldy Peaches member Kimya Dawson agreed to contribute several songs to the project, which also included tracks by Belle and Sebastian, Sonic Youth and Cat Power.
The Legacy
Juno was on the top ten list of almost every major critic's picks for 2007, and Page scooped up three awards for her performance. To mark the 10th anniversary of the film, Page recently took part in a live reading of the script with all-female actors (including Issa Rae and original cast member Jennifer Garner) to benefit Planned Parenthood in the US. As far as coming-of-age movies go, you can't do much better than Juno.
It's time you started celebrating your period, guys. Sign up to bettybox RN and get all your tampons and pads, beauty products, sweet treats and loads more cool stuff delivered to your door, every single month. We know. It's totally awesome.