It's Friday, which means the week is finally over. And it's been a scary one, so we're going to take this weekend to be a little bit kinder than usual; kinder to our friends, to our family, to strangers we meet on the street and kinder to ourselves. Maybe you will too.
But the great thing about people is that they keep on keeping on. So as usual, here's our roundup of everything we've been reading, watching and loving this week – enjoy.
Do you trust me? We trust you.
This week, Kate Winslet had an important message to spread to young people when she was speaking at WE Day in London. According to the Telegraph, she spoke to the 12,000 people in the crowd about how she was bullied for wanting to become an actress. "I was even told that I might be lucky with my acting, if I was happy to settle for the fat girl parts," she said. Understandably, her self confidence took a hit, "I felt that I wasn't enough, I wasn't good enough. I didn't look right … and all because I didn't fit into someone else's idea of 'perfect.' I didn't have the perfect body."
Kate Winslet proved every single hater wrong, and she's got an Oscar and four Golden Globes to prove it. "I didn't lock myself away and give up on my dream. I fought back." Hell yeah you did, Kate.
Kate Winslet's speech was everything. THATS MY GIRL 🙌🏼💕 #WeDay pic.twitter.com/8bzmEEhDfk

— 🌼 (@abbygriffiin) March 22, 2017
Uh-huh honey
Vans, Urban Outfitters and Sasha Lane have teamed up and released a whole new collection, 100% based on Sasha's personal style. For those of you playing catch-up, Sasha Lane is the star of indy film American Honey, which tells the story about a teenage girl who runs away from home.
Talking to Urban Outfitters, Lane says the way she dresses often reflects her mood. "If there's a day that I wear really big and comfy clothes, I'm using that as a blanket, something that keeps me tucked away. I love colour and I wear things like bows to make me happy or I paint my nails a certain way as a way of expressing myself and I see that as strength." You can shop the collection here, but probably get on it asap. We have a feeling these babies are going to sell out FAST.
Our periods will light the world (literally).
Sanitary products are brilliant for our uteruses (and our knickers) but they're not quite as great for the environment. But a site in West Bromwich thinks they've found a way to change all that. The idea is to put discarded sanitary items through a process that chemically treats them which can then be burned and used as an alternative energy source to provide electricity and hot water  – now that's what we call a party in your pants.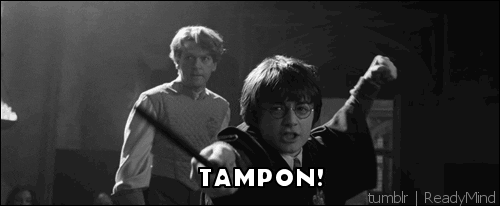 #EBOBMEETSBEYONCE
Ebony Banks is in high school. She also has stage four cancer, which means that she's missed out on a lot of things this year. But her friends were determined to give her something that no one else had – they were going to give her Beyoncé.
This week they set up a social media campaign using the hashtag #EBOBMEETSBEYONCE on Twitter and Instagram, hoping to get Bey's attention. And then, a few days after the hashtag start trending, Beyoncé surprised Ebony with a FaceTime call. A video of the call has been released on some fan pages where Ebony tells Bey, "I love your dancing," to which Beyoncé replies: "I love you". Oh god, our allergies are flaring up. Oh god.
An apple a day keeps the doctor away
Apple and (Product)Red have some big news. Not Bey being pregnant with twins sort of news, but it's exciting nonetheless. Today they are releasing a special edition red iPhone & 7 Plus. On top of looking totally *fire emoji*, a portion of the proceeds are going to help support the HIV/AIDS programs and research at The Global Fund. So while the phone itself is no different from regular iPhones, by buying one you'd be helping the 36 million people worldwide living with HIV/AIDS. Which is a lot cooler than your average trip to Carphone Warehouse.
Apple + (RED) = iPhone 7 (PRODUCT)RED Special Edition pic.twitter.com/zWkgH8jgpJ

— (RED) (@RED) March 21, 2017
In a while, crocodile
How far would you go for love? Accordinging to the Daily Mail, an Australian man was willing to jump into a known crocodile hangout to impress British backpacker Sophie Paterson. Sophie and 18-year-old Lee De Pauuw were hanging out at 2:30am (which is obviously the best time to hang out and come up with stupid ideas…) when Sophie dared him to jump into the nearby creek. Soon after he jumped in, he was attacked by a three metre long crocodile. Lee managed to punch the croc in the face as it bit into his arm and although he escaped with some serious injuries, doctors ultimately managed to save his limb.
Unfortunately though, they couldn't salvage the date. Sophie has since been interviewed and said that "being attacked by an animal doesn't really do it for her." Talk about a sucker-punch to the heart.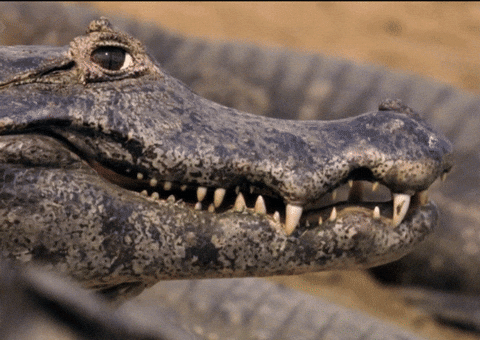 Have great weekends and stay safe, everyone.
X
It's time you started celebrating your period, guys. Sign up to bettybox RN and get all your tampons and pads, beauty products, sweet treats and loads more cool stuff delivered to your door, every single month. We know. It's totally awesome.