We don't know if you've noticed, but Netflix's original movies have been getting really good lately – Benji, anyone? The so-ridiculous-it's-amazing A Christmas Prince? And things are continuing to go from strength to strength on the streaming service, with one upcoming original particularly capturing our attention: The Kissing Booth.
Based on the YA novel of the same name by Beth Reekles, there isn't an official release date for The Kissing Booth yet, but we're already VERY excited for it to drop – and here's why…
The book it's based on is pretty awesome – and has a teen author
Beth Reekles was just 15 when she wrote The Kissing Booth and shared it on Wattpad, garnering a record-breaking 40 million hits, and helping her land a three-book publishing deal with Random House. How inspirational is that?
Beth decided to write The Kissing Booth after looking online for something to read and not being able to find anything, because, "at that point everything was still vampires and werewolves and angels". Ah, Twilight. On the hunt for a good old fashioned teen romance, she decided to write her own and The Kissing Booth was born. If you haven't already devoured it, get your copy here.
The movie has an incredible young cast
Joey King takes the lead as Elle, while Joel Courtney plays her BFF Lee, and the so-hot-he's-not-human Jacob Elordi is Lee's brother/Elle's bad boy love interest, Noah. Expect The Kissing Booth to be a huge moment in propelling all of their careers forward at lightning speed.
There's also a familiar face on board
Adding to the amazingness, original teen movie queen Molly Ringwald stars as Mrs. Flynn, the wisdom-sharing mother of Lee and Noah. If you don't recognise her from The Breakfast Club, Pretty In Pink and Sixteen Candles then 1. Watch all of the above immediately and 2. You probably know her as Archie's mum in Riverdale.
There's a real life love-story
Did we mention that Joey King and Jacob Elordi are dating IRL? Follow them both on Instagram at once for more of this cuteness.
Who doesn't love American high school movies?
That was a rhetorical question, duh.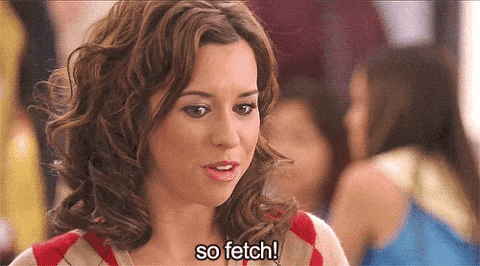 It's time you started celebrating your period, guys. Sign up to bettybox RN and get all your tampons and pads, beauty products, sweet treats and loads more cool stuff delivered to your door, every single month. We know. It's totally awesome. 
Image: Katie Edmunds