Love music, but don't fancy the unpredictable future of a wannabe pop star or jobbing musician? That doesn't mean you need to settle for a quiet life! There are plenty of cool, musical careers out there to aim for – and none involve needing to impress Simon Cowell…
The music PR
So you didn't make it as a rock/pop/grime star? No sweat. You can still live the high life with a job as PR for a rock/pop/grime star: a role that offers you all of the perks of being in the music industry, and slightly less of the pain. You represent whatever band or artist you've been assigned – which basically means writing press releases and emails that will convince the journos, stage directors and record producers of the world that your guys are worth investing in.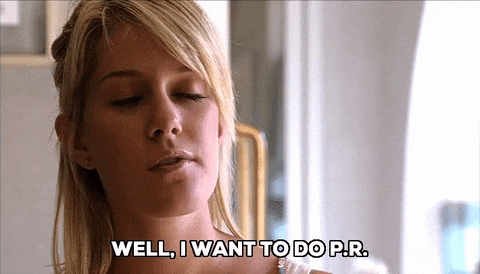 This demands a fairly decent knowledge of the music scene; if you're the gal who can talk about chart-topping indie rock albums from before she was even born, then this is the job for you. There's not much music-making, of course – but you do have to shoulder a lot of responsibility for the success of their tour or album: from the initial launch right through to their gig at Brixton Academy, which will live or die by your marketing efforts. You'll need to be a good networker – the sort of gal who's friends with everyone, instantly and for ever – and a decent communicator too. Honesty, creativity and energy are your stock in trade.
Music producer
Essentially these guys are the directors of the music world. They're the ones musicians submit their original score to for approval and improvement. What you hear on iTunes or Kiss FM is the product not just of Ed Sheeran, but Sheeran and his music producers advising him on how to mix the song, modify the lyrics, pick a rhythmic background (a producer will generally be responsible for selecting session musicians to play rhythm section accompaniment) and audio master the final version before it's set free into our radios and ears.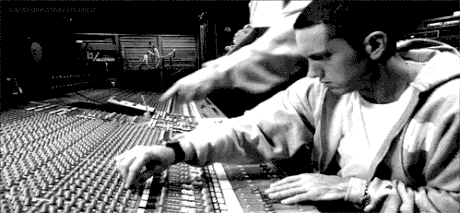 They'll probably have guided him on content: what the public needs or wants from a new album, and how to pull it off – which means producers are often musicians in their own right. They work closely with the musicians themselves, to get the best version of the track in the first place, then they work with post production audio engineers to ensure the sound meets professional standards. Throughout the process their job is to ensure the track and the album is on point: pleasing to the public, while true to the artist's vision – and within budget. A head for figures as well as fugues is key.
The A&R rep
Are you the girl who calls a summer hit in April? Did you have Issues on your phone before it was even on iTunes? If so, then you may want to consider turning your prophetic ears toward Artist and Repertoire, better known as A&R: the job of sniffing out the talent and recommending them to the label you work for, before anyone else can offer them a better deal. This is a lifestyle career: you'll spend a great deal of time propping up the bar with other A&Rs at music venues across the country, trying to unearth the next Charlie Puth. Knowing your way around music websites is also pretty crucial, because the holy grail of a musician might be a 17-year old living in a semi in Hull. She's not going to be playing at the Roundhouse any time soon, so you'll need to be savvy on social media and SoundCloud. Getting into A&R isn't easy – many get into it by setting up their own blogs and taking the initiative in recommending acts to labels off their own bat, without formal employment – but if you've the ear and the stamina for it, it'll be a load of fun.
Artist Manager
Artist managers get a bit of a bad rep in Hollywood (think Billy Mack's long-suffering manager in Love Actually) but there's actually a lot more to their role than bag carrier and reputation salvager.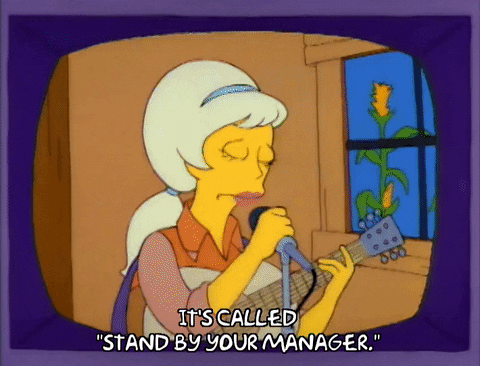 From working on photoshoots, to dealing with their lawyers on contracts, to sorting studio sessions, to liaising with PRs and producers, you are as responsible for the success of the artist's career as the artist themselves. You work with them on their own professional (and sometimes personal) development, and you work with their label to make sure the music and the image are on point. It's your job to take the raw talent and polish it till it shines.
Music supervisor
Ever wondered how the soundtrack for Big Little Lies wound up being so fleek? Because matchmaking quality telly with quality music is an actual, real-life job. Yes, somebody was paid to sniff out songs from Charles Bradley, Michael K., Leon Bridges, Irma Thomas, and place them at the most devastating moments of the show.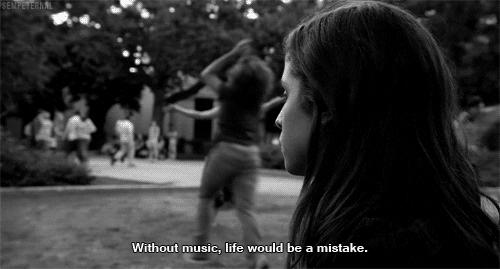 Music supervisors need to stay within budget, check the copyright is all above board and that the artist is getting paid properly, and consider the overall effect of the soundtrack on the film. It's creative to an extent, but if you want to cut the mustard, knowing who is who in the music biz, who owns the main catalogues and where to find cheaper alternative recordings will set you ahead of the pack.
Radio Producer
Hang the DJ – it's the radio producer who more often than not decides on a show's playlist. Working with broadcasting assistants, presenters and engineers, the radio producer is involved in the entire process of creating 'audio content', from dreaming up ideas and getting them launched on air right through to post production and dealing with audience feedback. Some producers even play presenter or reporter, so you'll need a fair number of skills under your belt for this one – but it's hugely rewarding.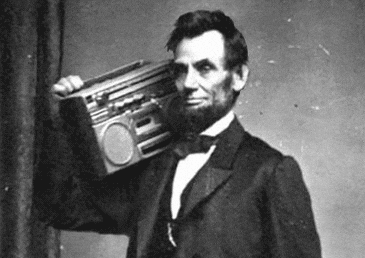 The world of radio has changed almost beyond recognition even in the space of your lifetime, and if you've a knack for storytelling, a passion for music and you like both technology and talking, there is really no better place. Unlike some roles in the music industry you will find it a lot easier if you have a degree (and even better a post grad in something media-related) up your sleeve.
Sound engineers
You know that spine-tingling, hair-raising, lung reverberating feeling you get at a gig when everything – the vocals, the beat, the melody – comes together in one great ecstasy of harmony that's better than anything you've ever heard on the album? Well it's not just the musician who's responsible for that sweet spot. A lot of it's down to the sound engineer, whose responsibility it is to control microphones, sound levels, and outputs in order to ensure the best quality of sound.
Being pitch perfect is preferable, but it's not a necessity. Neither is a qualification in radio, music, television and audio. Like anything to do with music or performance, practice makes perfect, and many successful sound engineers have simply learnt on the job, from helping backstage at school and university shows setting up amps and things, to working the set in local bars and jazz clubs.
There are different specialisations, according to whether you are recording, editing, mixing, or mastering a track – but to be honest, unless you're the sound engineer to Adele you'll probably be fulfilling at least two, if not all of these duties yourself. You'll need to be adaptable, well versed in a wide range of styles of music, and get on well with everyone: most of this work is picked up by word of mouth and reputation, not a CV, so sell yourself well.
Music therapist
There's no winging this one: if you want a career in music therapy, you will have to be qualified at both graduate and post-graduate level. You'll need to be all the things you associate with a therapist – caring, analytical, organised – but you'll also need to be highly musical, in order to devise creative ways to help your clients communicate and deal with their issues through sound.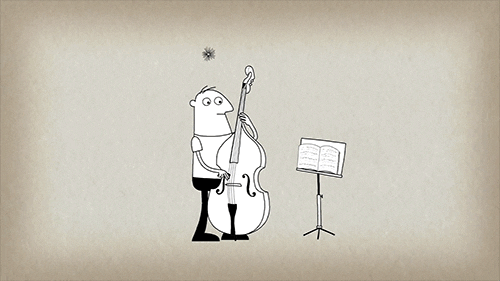 That warm feeling you get from playing in a band or singing in a choir with your mates? That's the feeling music therapists tap into, in order to inspire wellbeing and confidence in those suffering from anxiety, eating disorders, addiction, learning difficulties and other psychological challenges: enabling clients to find new ways of expressing themselves and communicating with others. Your post grad will be in music therapy (obvs). Your undergrad could be in medicine, nursing, psychology, education, music – anything, really, as long as you can prove some sort of relevance to the career.
Bioacousitician
A new and exciting area of research, bioacousticians are responsible for studying the sound production and hearing capacity of the world's most sharp-eared animals, and finding ways of recreating it for human benefit.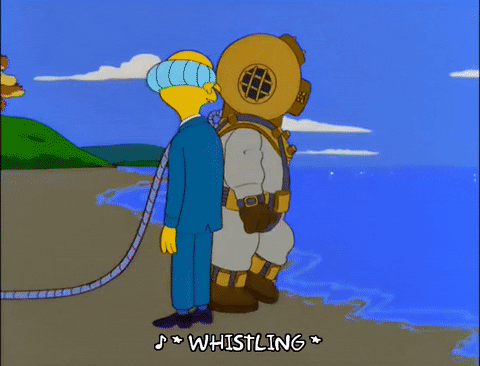 Ultrasound and sonar scans for medical and industrial use can be improved by this technology, which draws upon the auditory systems of many animals, but mainly insects, deep sea creatures and bats. It's not for the squeamish (unless you wind up studying whales and dolphins, which can happen). But it's perfect for people who are as geeky about science as they are music – and who might want to earn slightly more than your average muso. You're best off with a degree in engineering, ecology, biology, and then a masters in something related. It's no easy job to fall into, but it could be amazingly rewarding.
It's time you started celebrating your period, guys. Sign up to bettybox RN and get all your tampons and pads, beauty products, sweet treats and loads more cool stuff delivered to your door, every single month. We know. It's totally awesome. 
Image: Unsplash