It's February guys, so you can expect everything in the shops to be red, fluffy and focused on falling in love for the next two weeks straight. But this year you can pop your cross-eyed teddies and confetti-covered cards to the side, because it's all about Galentine's Day!
Valentine's is all very well and good if you're in a loved up relationship, but hang on a sec – what's the point in panicking to find a boyfriend asap when you're already surrounded by your soulmates? Yep, we're talking bffs.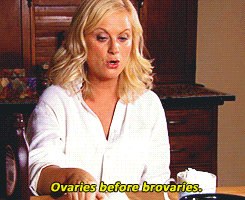 Trust us when we say that the true loves of your lives are always gonna be your best friends. They stick with you through thick and thin and you can always rely on them to make your heart happy, so here's all the inspo you could ever need for throwing the cutest and most Instagrammable Galentine's ever!
1. Send out your Galentine's Cards
If you're making Galentine's plans, you're gonna need Cupid to deliver some special invitations! Make your own cards for extra cute and crafty points, and hand deliver them to spread the L-O-V-E and the word about your party. Heck, send one to yourself if you fancy it. You totally deserve it.
2. Set your dreamy dress code
For maximum Galentine's Day vibes you might want to have a chilled out dress code for everyone to follow. Don't panic though, we're not talking ball gowns and bow ties (unless that's your vibe in which case, go for it).
We're just talking amazing pyjamas! You're probably gonna spend the evening curled up watching movie marathons so make sure you're as comfy as poss (bonus points if you and your pals are matchy-matchy).
3. Decor that a Pinterest addict would be proud of
We don't know about you, but if there's any excuse to turn our bedroom/living room/entire house into a girly paradise then we're gonna grab it with both hands, and Galentine's definitely calls for maximum decoration skills.
How about pink and red pom pom wreaths? Super easy heart branches? Or maybe our favourite so far – a Love Heart ribbon banner covered in girl power messages?
4. A DIY photobooth to up your selfie game
Did your Galentine's gathering even happen unless there's 55 selfies each to prove it? Seeing as you're all so darn gorgeous it's only fair to document the whole thing in photo form, and a DIY photobooth is the most extra but totally necessary addition to a party, if you ask us.
Create an amazing backdrop with almost zero effort (heart shaped paper plates = best hack ever), and any red, pink or heart-shaped accessories. Oh, and don't forget to tag us in them all @bettycollective, obviously!
5. Build a female-only fort
When there's films, goss and snacks involved, there's really only one thing for it. Gather all of the cushions in your entire house, maybe even your neighbour's house, the entire street if you can, and build one epic, female-only fort in honour of Galentine's Day. YAS.
Fairy lights, knitted blankets, hot chocolates and as many best friends as you can fit inside are also Gal Day essentials.
6. Food, aka the most important part
If you're anything like us, your main passion in life is errr… snacking, so it's time to get planning your party menu! Galentine's actually comes from a show called Parks and Recreation, which technically describes it as a brunch-based activity, so if you're feeling authentic then how about hosting your own Galentines brunch with an EPIC at-home waffle bar with bowls full of yummy toppings?
7. And dessert (obviously)
Surely it's against the law to have all of your pals over and not finish the evening by scoffing some kind of chocolate, creamy, sugar, candy floss extravaganza 'til it feels like you've transformed into the sugar plum fairy herself?
Once your main course is sorted, get baking and whip up some Galentines-themed cupcakes. Or, if you're setting up a movie-fest for the evening, how about some special popcorn to match your theme? Red M&Ms, pink Smarties and sprinkles needed. YUM.
8. A movie and music playlist that slays
Seeing as it's all about the Galentine's love, it's got to be back-to-back classic chick flicks once you're snuggled in your sleeping bags. Mean Girls, Clueless, Freaky Friday, Wild Child, Bring It On, She's The Man? Um, do we have time to watch them all?
If music's more your thing, spend an hour or two before your party creating the ultimate girl power playlist. And yep, that means Spice Girls, Beyoncé, Ariana Grande, Taylor Swift, Dua Lipa… basically all of your favourite females in one place.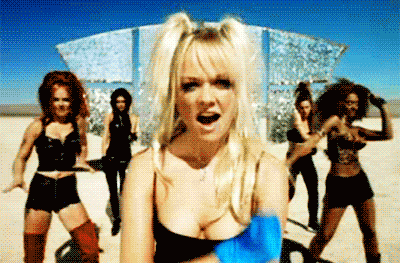 9. Make a memory board
Okay, hear us out with this one. You will need one big photo frame, some string, some teeny tiny pegs and a handful of cut-out cardboard hearts. Create little washing lines to hang the hearts across the frame, and just before your pals head home, ask them to write their favourite memory from your friendship on a heart.
By the time you've filled up all of your messages, you'll have a photo frame that celebrates all things female friendship, the perfect scrapbook-style DIY for your bedroom, and something that you'll want to keep forever!
10. Girl power party favours
And last but not least, if you're feeling like the fanciest host of all time, you might want to send your gal pal guests home with a little something special to remind them that they're your real true loves in life.
No need to go OTT with presents, but maybe put a little package together with something like a red nail polish, some leftover sweets and a mini Galentine's Day card.
So that's ten cute af ideas to get your Galentine's Day plans officially sorted. Go forth and celebrate girl power FOREVER! We'll just be over here, waiting for our invite to land in the post.
It's time you started celebrating your period, guys. Sign up to bettybox RN and get all your tampons and pads, beauty products, sweet treats and loads more cool stuff delivered to your door, every single month. We know. It's totally awesome. 
Image: Katie Edmunds