Want to mix things up? Whether that's with your wardrobe, your list of life goals, your hobbies, interests or even your internet habits, it's time to talk YouTube.
It goes without saying you'll stay loyal to your online faves that you've been watching since day one, but it's always good to chuck a few fresh faces into your YouTube viewing sesh, too.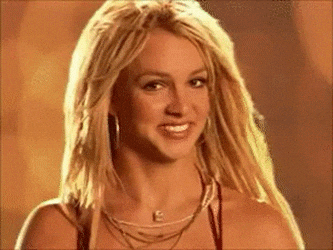 Finding new and underrated creators to become addicted to can be quite tricky these days, but get ready to like, comment and subscribe your way through all of this lot.
Whether you're obsessed with high-street hauls, all about the daily vlogs, into your LGBTQ content or just love a cosy chat with someone funny, check out our list of 12 YouTubers to look out for in 2018.
1. Stephanie Toms
When your makeup bag is looking kinda stale and you're in need of some expert advice, Steph is the new go-to gal. Her channel is blowing up quickly – probably because it's jam-packed with beauty testing videos ranging from super budget brands to high end, luxury goodies. She's brutally honest, super sassy and has dreamy silver hair that your average mermaid would be jealous of. What more could you want?
2. Olusola @blvckbeauty
Every single video on Olusola's channel is, start to finish, pure retro vibes, with chilled background music, amazing outfit inspiration and lookbooks that are perfect for school or college, so beautiful that they should probably be on the big screen. Oh, and Olusola also gives great, easy-to-copy beauty lessons in her effortless Get Ready With Me looks that are specifically helpful for black skin and hair. She's basically the most adorable, happy human you'll find on YouTube tbh.
3. Amy Lovatt
Live and breathe all things musical theatre? Know your Hamilton from your Heathers and your Dear Evan Hanson from your Dreamgirls? You've probably just found your new favourite YouTuber then, in the form of Amy Lovatt who vlogs all things MT. Not only will she chat 24/7 about your fave Broadway and West End shows, but she'll also deliver top advice on how to pursue a career on stage and explain exactly how to nail that audition that's coming up. Don't forget her when you win that Tony, okay?
4. Georgia Marie
Welcome to the weird and wonderful world of mystery videos on YouTube. On those days when contouring tutorials and gaming videos just won't scratch the itch, allow the lovely Georgia to take you on a strange and mystical journey with an eyebrow-raising tale of murder mystery. Her videos will tell you everything you need to know about some real life crazy unsolved crimes, and will also probably leave you convinced there's someone hiding outside your window. Don't watch with the lights off.
5. Megan Ellaby
In need of some serious style inspo right now? Say hello to Megan Ellaby and her truly perfect 70s inspired wardrobe. With a channel full of awesome fashion videos that'll have your inner stylist dribbling, you can expect to find insanely cool hauls, outfit challenges, shopping quests and even the occasional chatty vlog just for good measure. By the time you're finished with 'em all, you'll be ready to chop in a long fringe, grab your fave denim flares and channel Megan at all times.
6. Megan @ Body Posi Panda
If you're gonna add one person to your follow lists today, make it Megan aka Body Posi Panda, because we guarantee adding her to your Instagram feed and subscription box will make your life ten times brighter and better. She's all about promoting feminism, self love, body positivity – all done with a brilliant sense of humour, a ton of sass and a personality that you'll completely fall in love with. Honestly, try and listen to every word she says because she could completely change the way you feel about yourself. What a babe.
7. Zoe London
If you're looking for a girl who does things a little differently, look no further than the amazing Zoe London, whose channel is so extremely cool that we're pretty sure it's cooler than the actual North Pole. Blue haired babe Zoe has some insane alternative style on offer in her unique, creative content that'll help you to express your dream dress sense like never before. We guarantee you'll want to steal all of her outfits, dye your hair denim blue asap and be her best friend – all after watching one vid.
8. Bambino Becky
In just a short space of time, Becky and her beyond hilarious videos have managed to gather a seriously dedicated fan base, so you can bet you'll be seeing a whole lot more of her throughout 2018. Sure, she's slightly crazy – you'll find chicken nugget makeup challenges, weird beauty hacks and omg-worthy story times on her channel – but she's also ultimate big sister material. No seriously, if she was your big sis then you'd literally never be sad again.
9. Akilah Obviously
Akilah's YouTube is already pretty successful, but we just had to give her shout out because her channel is only gonna keep blowing up next year. The girl has a big personality and even bigger hair, with videos that include genius storytimes, super funny sketches and painfully accurate chats about the ridiculous thing that is life. She's also passionate about promoting black YouTube creators who can be hard to find online, so check out her suggestions if you're looking to make your sub box more inclusive.
10. Jessica Kellgren-Fozard
For guys and girls who like their wardrobe to also be a time machine that transports you back to the best kind of vintage fashion, Jessica is a bit of a vlogging dream. She, wife Claudia and their cute dogs brings a whole lot of fabulousness to an LGBTQ+ life with disabilities and chronic illness, all of which Jessica is happy to talk openly and candidly about. Her love of Old Hollywood, unapologetic honesty, and just plain gorgeousness will make her your new fave in no time.
11. Cat
We're not sure what's more beautiful –Cat herself or her videos, which have the most amazing aesthetic that we've seen for a while. Each and every one of them is genuine art, and you can tell that Cat puts her heart and soul into her content for total uniqueness and creativity that can't really be compared to any other YouTubers on this list. Her vid titled 'point of view, society' is a particularly perfect watch that'll make you love all of your differences and appreciate your closest friendships.
12. Lucy Wood
But last but not least (and okay, it might be a little bit biased but hear me out), seeing as you've got this far down the page and not entirely hated it, it's probably fair to guess that you might quite like the YouTube channel that belongs to the gal who wrote this, too. Yep, that would be me. Expect to find affordable hauls (hiya Primark, I love you), probably terrible life advice, realistic makeup testing vids and the occasional cosy vlog if you head over to my channel.
It's time you started celebrating your period, guys. Sign up to bettybox RN and get all your tampons and pads, beauty products, sweet treats and loads more cool stuff delivered to your door, every single month. We know. It's totally awesome. 
Image: Katie Edmunds