Nope, not the brilliant film starring Kirsten Dunst and Paul Bettany, tennis players who fall in love (although come to think of it, if you're not a tennis person, maybe just watch that instead?) but the real deal. Balls out, everyone.
We're almost halfway through the iconic tournament now, and things are getting int-er-est-ing!! Who's going to win the women's title now that Serena taking a break from being the best female tennis player in the world to grow a human? Is Andy Murray going to be able to win the title for the second year running, after his shocking defeat in the first round of Queens? How many punnets of strawberries can you possibly eat while watching it all?
Tune in the BBC pretty much any time over the next week to catch a game. Or, if you fancy something a little more elaborate, there are whole loads of big screens being put up in parks across the country where you can catch some of the action. Game, set, MATCH!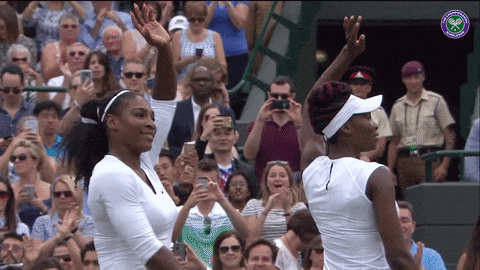 It's time you started celebrating your period, guys. Sign up to bettybox RN and get all your tampons and pads, beauty products, sweet treats and loads more cool stuff delivered to your door, every single month. We know. It's totally awesome.