All this winter, I've been rocking an awesome black velvet coat. Its big collar makes me feel like an old school Hollywood film star and it's so soft that small children like stroking it. It's not the most practical coat but who cares about being warm when it looks great?
If I had a pound for every compliment the coat's received, I could have paid for it twice over – although admittedly that's partly because it was super cheap at just £6! Where can you get an awesome coat for £6, I hear you ask? (Well I can't actually hear you but I'm guessing you'll want to know!) In a charity shop, that's where.
Yep, a charity shop.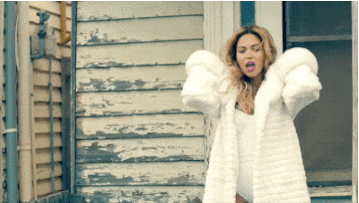 If the last time you went in a charity shop was when your gran dragged you in during half term, then you are in for a surprise. Gone are the strange musty smells and end of a jumble sale vibe; in are colour-coded racks and glass cabinets full of what Antiques Roadshow folk might call curios.
Here are ten reasons why charity shops are amazing.
1. Cards
You know I said my beautiful coat (I'll stop going on about it soon, promise) was six quid? That would only buy me two and a bit birthday cards in a lot of shops! Greetings cards can be crazy expensive but charity shops can help with that. Nearly all of them now have a rack of them covering every occasion at small budget friendly prices. And yes, they are brand new – no need to Tip-ex out the name of the previous sender!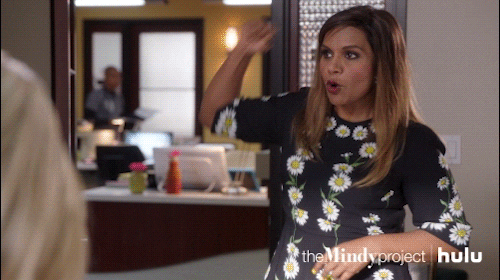 2. Books
Charity shops get overwhelmed with book donations. Some even refuse to take copies of The Da Vinci Code and Fifty Shades of Grey as they've been given so many! Books may cause problems for them but it's great for us. If you're a bookworm then they're brilliant places to browse and obvs they're cheaper than buying new.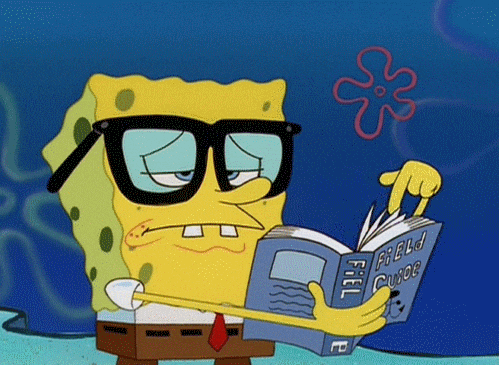 Some charities even have specialist bookshops. These are worth checking out if you need to buy particular titles for school or college. Chances are someone else who's already studied that subject will have donated their old books (they might even have made some useful notes in the margin!).
3. Records
For years, charity shops had old records piled forlornly in a corner while everyone was too busy listening to CDs (remember them?) and before that cassette tapes (WTF?).
Now they're having the last laugh as vinyl is cool again and collectors want to get their hands on old music. If you're looking to supplement your Spotify, get rummaging and see what takes your fancy. Even if you've nothing to play them on, some are worth buying purely for the artwork on the sleeve!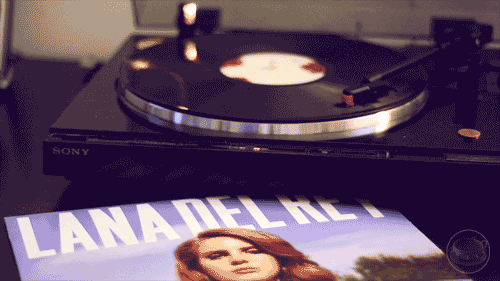 4. Homeware
Bored of your bedroom? Don't bother with the hassle of decorating. Instead head to your local charity shops. You can get everything you need for an interior makeover and still have enough change for a quick stop in Superdrug on the way home!
Charity shops sell all sorts of weird and wonderful homewares. You can buy vases and cool old glasses to use as storage as well as pots to put your plants in. Some have curtains and sheets in crazy retro patterns; even if you can't use them as they are, it's a good chance to put Year 9 Textiles to the test and try making some cushion covers for your bed!

5. Clothes
Although you might not get your hands on a black velvet coat (sorry, I couldn't resist mentioning it one more time), all the second-hand clothes in charity shops are good for your purse.
This is especially useful if you need to buy something that you don't think you're going to wear again, like an item for fancy dress or an interview (don't get the two muddled up!). Lots of people donate their old office gear – keep your eye out for jackets and smart dresses from brands such as Next.
Some charities have special boutique stores that stock designer and vintage goodies. These places are like heaven (Kate Moss's cast-offs, anyone? Seriously, Ms Moss regularly donates her old clothes to charity). Many of them even have their own Instagram accounts so get following those near to you and you'll get to see the gems as they come in.
They're the perfect place to pick up a one-of-a-kind prom dress without the usual one-of-a-kind price tag!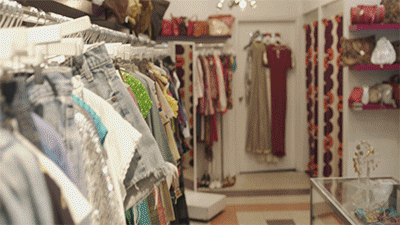 6. Being ethical
Everyone knows that a simple way to live more sustainably is to follow the 'Reduce, reuse, recycle' mantra and each time you buy from a charity shop, you are reusing an item that you might otherwise have bought new.
Not only that, whether it's a card, book, record, homeware or clothes, every purchase from a charity shop supports the good cause that they are fundraising for. You're helping them and you get something awesome in return. Win win!
It's time you started celebrating your period, guys. Sign up to bettybox RN and get all your tampons and pads, beauty products, sweet treats and loads more cool stuff delivered to your door, every single month. We know. It's totally awesome. 
Image: Princess Protection Program