Because finding a swimsuit that loves your bazoomas can be a bit of a costume drama…
You will put it off for as long as humanly possible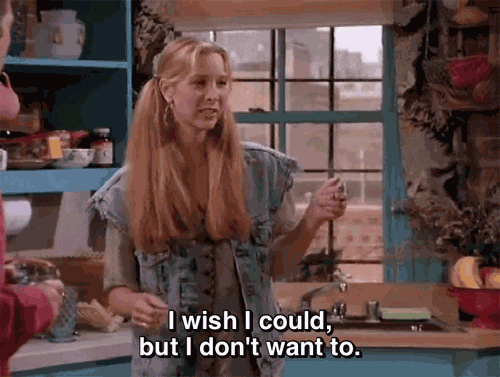 And then you will put it off some more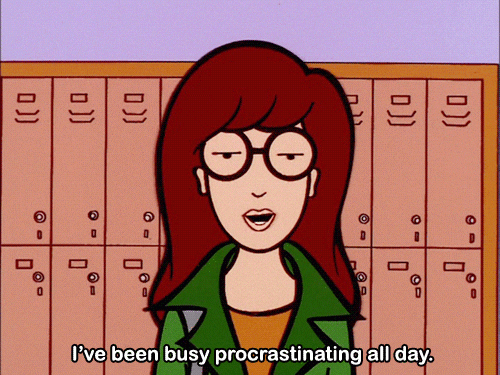 When you finally decide to go, there are actually loads of things you like!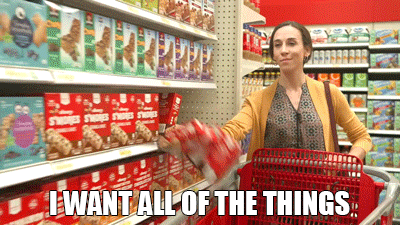 "Hey," you think to yourself, "Maybe this won't be so bad."
You try the first one on. Oh, no wait, that must be backwards. You turn it around. Oh, wait, that's worse.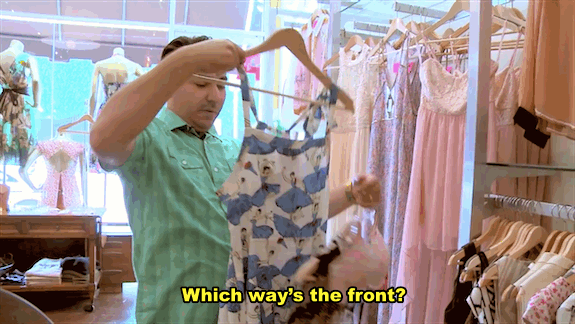 You try and wrestle your boobs into place, but they put up a good fight.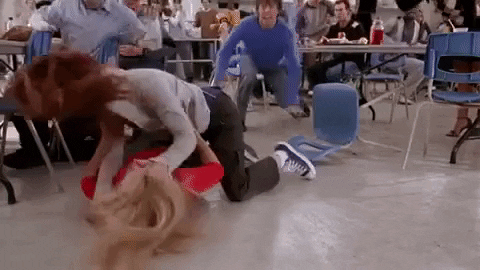 They. Are. Everywhere.
Who even invented string bikinis? They are so weak a tiny dog could overpower them.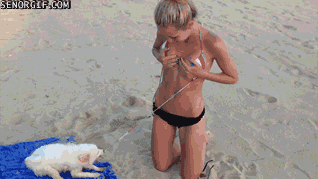 And my boobs are the size and weight of a tiny dog. Each.
You keep thinking about that film where Kate Upton ran along the beach with, like, *NO* support…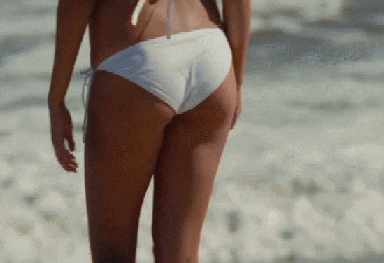 So that must have hurt like a b***h.
Remember five minutes ago, when you were all excited and optimistic? Ha.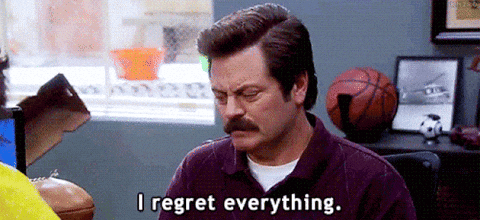 Now, here you are trying to keep control of your boobs as they spill out over this piece of dental floss in every direction known to man.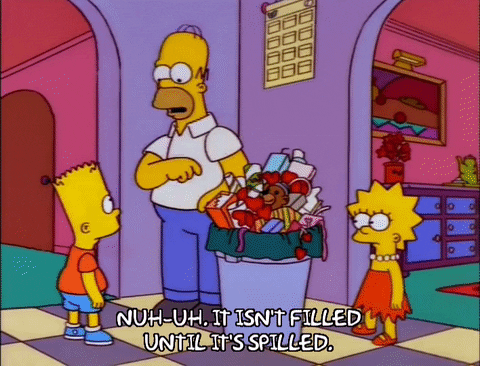 You decide to try on a plunging neckline. You are almost certain it will look awful, but there's that thought in the back of your head: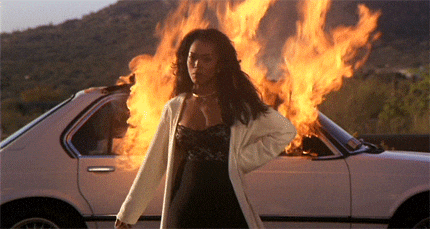 "What if I actually look smoking hot?"
Where is… where is all the material?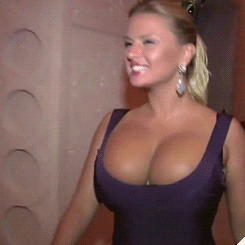 DID THEY FORGET TO SEW ENTIRE BITS OF THIS TOGETHER?
Wait, maybe this is 'the look'? Maybe everyone is meant to be able to see your nipples? Maybe it's a feminist statement!
This is not the look. You are not meant to be able to see your nipples. This is not a feminist statement.
The shop assistant yells, "How's it going in there?"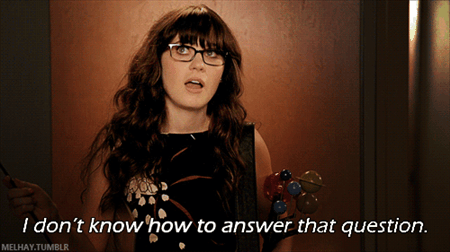 It's probably best not to tell her you're having an existential crisis in the change rooms.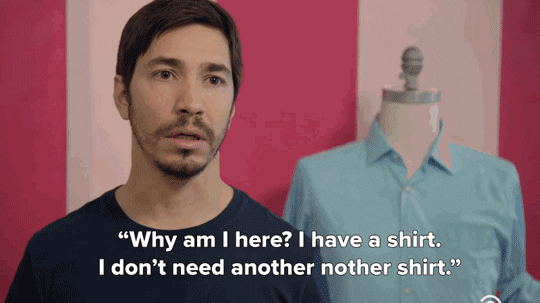 You start giving yourself a pep talk. You will not be defeated by a swimming costume.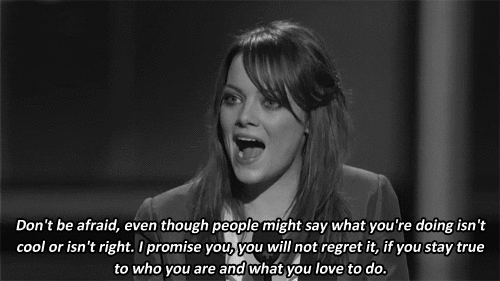 You try on another one and look at yourself in the mirror.
Why don't people understand that your boobs need support?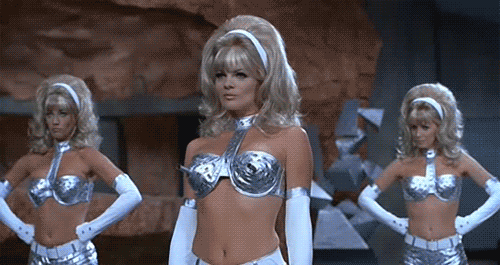 They need to be taken care of. They need a buddy to lift them up and help them out.
Right, this one has underwire. Underwire is key. Underwire is your friend. Underwire is life.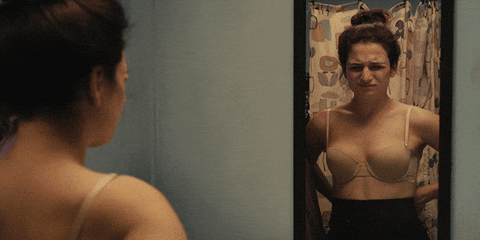 Ok it literally looks like I'm just wearing a bra.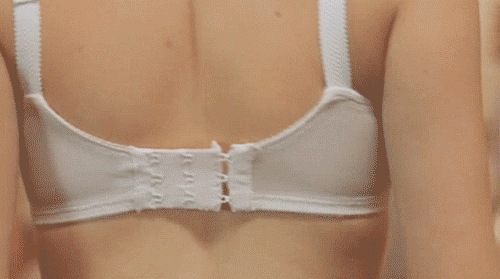 Why can't I just wear one of those cute triangle bikinis like other girls? Why must every bikini that fits me be designed to look like a 1950s pin up girl? I do. Not. Want. Polka. Dots.
And it is so uncomfortable. I want to be able to relax, I don't want bits of wire sticking into my ribcage while I'm lying by the pool!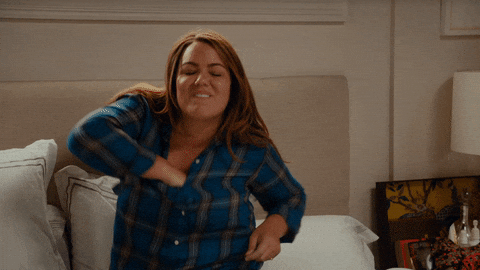 You wiggle out of the cozzies and heap them into a pile to give back to the shop assistant.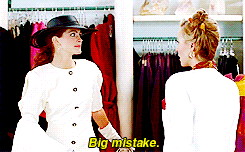 You are Julia Roberts, except you have nothing but anxiety and mild neck strain to show for your efforts.
Screw this. Go and take your knockers out for cake.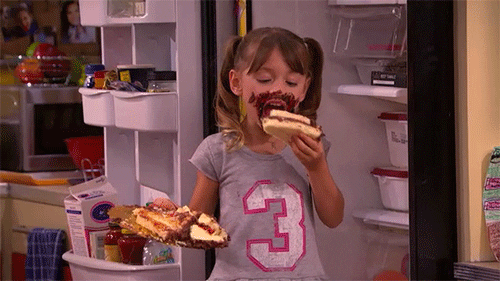 This is what ASOS was invented for.
It's time you started celebrating your period, guys. Sign up to bettybox RN and get all your tampons and pads, beauty products, sweet treats and loads more cool stuff delivered to your door, every single month. We know. It's totally awesome. 
Image: Amber Griffin