It's halfway through December. You're in your local department store, sweating underneath your biggest winter coat. You aimlessly grab the closest thing to hand, wave in it in front of your friend's face and ask, in a panic, "will this do?! Will she like this?!" You can't remember if your mum/auntie/sister likes perfume/chocolate/novelty socks. All you know is that you need to buy something TODAY because Christmas is actual days away and you're running out of time.
Sound familiar? Well, imagine a Christmas completely free of all of that stress. No last minute trips to the shops. No panicking that you'll buy something they hate. No asking your mean manager if you can have a few extra hours on a Saturday so you can afford to get everyone a present. Sounds pretty zen so I reckon you're on board. OK, great, enjoy it, see you in the New Year!
Actually, there's a catch, sorry. If you want to opt out of buying presents, you might have to opt out of receiving them too. Hear me out. Let's talk about doing a no-presents Christmas…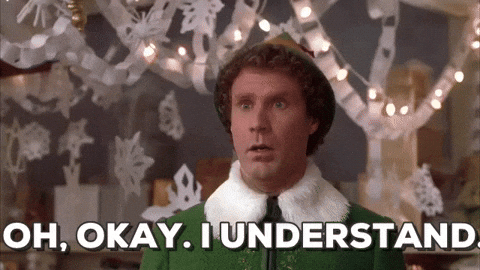 When I was little, there was nothing more exciting on the entire planet than seeing presents spilling out from under the tree at the bottom of the stairs. My dad would hand them out to us one by one and then we'd do the rounds of phone calls from relatives – thanking them for their present and then reeling off everything we'd got. It was basically what Christmas was all about.
But, recently, I've been less and less bothered by having stuff and I'm not alone. It turns out that young people are way more likely to spend their money on experiences than on stuff. But how does that work at Christmas, the most stuff-filled time of the year?
The idea of waking up to absolutely nothing under the tree sounds a bit scrooge-y I know. But it might actually be the secret to the best Christmas ever. Think about all of those presents that you've bought just because you needed to find a present for someone: crazy slippers, a novelty pizza cutter, a handicorn (this is a real thing, please google it). Did you ever see them again after the 25th? Probably not and you went through all that last minute stress shopping to go and get it. And someone you love probably did the same for you too.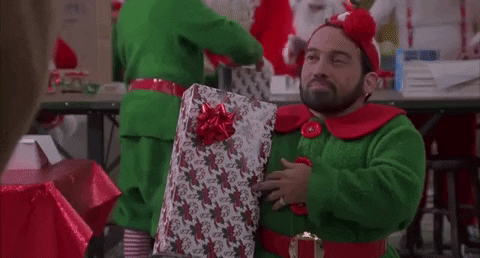 When you look at it like that, doing a no-presents Christmas stops sounding scrooge-y and starts sounding pretty generous. Instead of expecting someone, and being expected, to spend hours and hours, pounds and pennies finding something – anything! – to open on Christmas morning, you're cutting out all the panic. Not to mention all the guilt that comes when you inevitably sell, donate or throw away half of your presents when an acceptable amount of time has passed.
So, it's good for your stress levels and it's good for your bank balance which is already pretty great. As if you needed any more persuading, it's also good for the planet. No presents means no wrapping paper and no sellotape. It means no plastic ribbons on the outside and confetti snowflakes sprinkled inside. It means no unwanted or broken gifts being chucked in the bin and added to overflowing landfill. What I'm saying is that by not buying presents, you're basically saving the planet.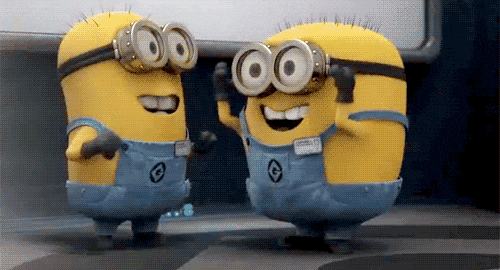 All of those plus points combined sound amazing but the question is could you actually do it? Would you be ok with having nothing to tear open when you head downstairs in your festive PJs? WELL, this will be my first no-presents Christmas and, seeing as we're in this thing together, I've come up with some alternatives to help you forget all about presents:
Eat chocolate for breakfast
If there's one day of the year that you're absolutely, 100% allowed – no – encouraged to do this, it's the 25th December. Crack open the selection box and start the day off right.
Listen to Mariah Carey. On repeat.
You can totally hit that high note. You might just need two or three or twelve practices first.
Watch a Christmas film.
Turn TV on. Go to Netflix. Find Elf. Enjoy.
Do a swap
Just because you're not buying new presents, doesn't mean you can't exchange gifts at all. If you have a jumper that your sister would look amazing in or a book that your brother would love, get your family on board with a swap and repurpose what you already have. You can even wrap it all up if you want to (in recycled wrapping paper of course!).
Give a favour
Does a gift always have to be a physical thing? Nope. Swap socks, perfume and books for a favour instead. Help your little sis with her maths homework (not on Christmas Day, obvs, unless she's SUPER dedicated…), do your mum's nails, walk the dog; the choice is yours. They'll appreciate your time and you'll know you've given them something they truly want and need. It's a win win.
Good luck!
It's time you started celebrating your period, guys. Sign up to bettybox RN and get all your tampons and pads, beauty products, sweet treats and loads more cool stuff delivered to your door, every single month. We know. It's totally awesome. 
Image: Home Alone