Have you ever had that feeling where you lay eyes on someone for the first time and BAM, they totally slay you? One moment you're in control, a powerhouse who knows just what she wants in life, then a second later you're a blob of half-melted fro-yo. Being in the company of that person you find irresistibly hot can have a seriously dramatic affect on a girl. But what actually happens when you bag yourself a brand new crush?
Your hormones get srsly out of whack
Our feelings and emotions are controlled by a bunch of chemicals, and the ones that go wild when we first meet someone we like can make us feel bonkers. The part of your brain that kicks into action is the same bit that lights up when drug addicts take drugs – yep, it's that intense! A heady cocktail of hormones is released, including dopamine which is connected to happiness, adrenaline which makes blood pump around your body harder (hello, racing heart and sweaty palms) and oxytocin which makes you feel all loved up. Aw.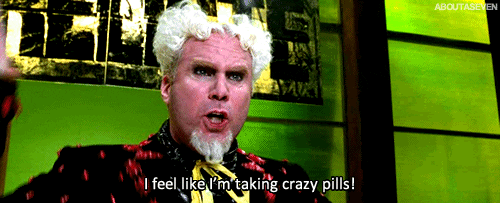 You get, like, SUPER interested in what they're saying…
Er, hi there, Miss Hates-all-sports-loves-Netflix-and-blankets… Since when were you massively into skateboarding and hiking? Oh, since you got chatting to THAT new bae, of course. It's a funny trick our minds play on us, but suddenly, everything your crush is into seems extra appealing. Maybe it's because any contact with them is exciting. And hey, it doesn't hurt to have a few things in common, right?!
…And you just can't. stop. talking.
Whether you're talking to your crush, or about them, it feels like your mouth is running away with you. When you're face to face, you chat-chat-chat to make sure you seem like the most interesting and hilarious person on the planet (and, ahem, to hide those crazy nerves you've got going on). And when you're spilling to your mates, well, there's no end to the fascinating tidbits you've just got to share about the one who's got your heart racing.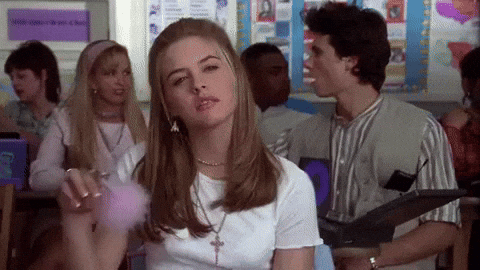 It means you can't even see their flaws
Ever heard the saying "Love is blind"? That is totes appropes for the start of something new, when it's natural to focus really, really hard on all of the great things about your crush (while ignoring anything not so great). That's why you find yourself falling over with laughter at the tiniest little LOL they crack (while your mates stand by and roll their eyes). Just remember – no one's perfect, not even this super-magical guy or gal.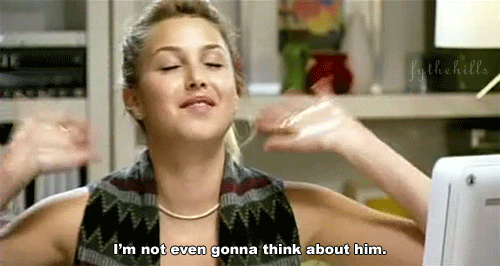 Ever feel like you're turning into a puppy?!
At the very start of a relationship, it's natural to want to impress your almost boyfriend/girlfriend in every way possible. As well as wanting to show that you're into the same sort of stuff, you might also want to shower them with love, affection and gifts, get over excited about everything they say and even start following them around. Which -– like a puppy – is very cute, but might feel a bit full-on to the other person. Make sure you're on the same page about PDAs before you go way overboard.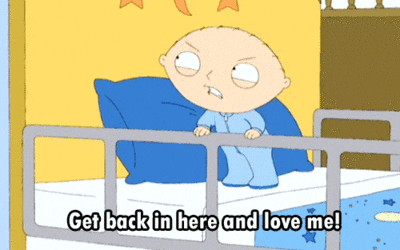 They're the first thing you think of in the morning…
Before your crush came along, you used to wake up thinking about your homework you hadn't quite finished, or that massive bowl of Coco Pops you were about to tuck into, but now there's only one thing on your mind: that a certain gorgeous someone exists.
And the last thing you think of when you go to sleep at night
Sleep? Sleep?! These days, you just lie in bed with your heart pounding, playing out a bunch of different scenarios of what might happen if you dare to talk to them, tell them how you feel or even pucker up… It's too much for a girl to take!
You can't take your eyes off them
If you're lucky enough to move on from stage one crushdom (staring at him or her from a distance) and actually talk to them, you can tell a lot from the way they look at you. Sure, nerves might mean that making eye contact seems sorta scary, but if you dare, gaze into those deep pools. Couples who are falling for each other tend to look into each other's peepers for far longer than would normally feel comfortable. It's a way of telling the other person you like them without saying a word. Intense (and kinda magical).
Time gets all screwy
Is there nothing that having a new amore doesn't mess with?! Even time itself can feel different when you set your sights on someone new. Every minute that you're apart can feel like weeks and when you're together, hours can fly by. And as for when you're kissing… well, time just goes out of the window altogether.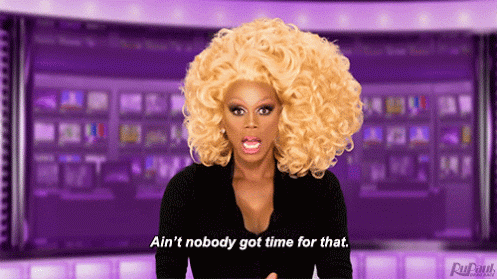 The sad bit: it can't last forever.
Being so dizzy you can hardly see isn't really a state you can maintain for too long without, you know, failing all your exams/tripping over your own feet/forgetting to eat your lunch/missing the important bits in Riverdale, so coming back down to earth (hopefully once your crush is firmly your long term love) isn't totally a bad thing. Honest.
It's time you started celebrating your period, guys. Sign up to bettybox RN and get all your tampons and pads, beauty products, sweet treats and loads more cool stuff delivered to your door, every single month. We know. It's totally awesome. 
Image: Amber Griffin