Erm, doesn't it seem like only yesterday when you were happily whizzing around on your scooter in the park or playing hopscotch with your pals and your deepest thoughts consisted mainly of what Santa was going to bring you for crimbo? Sorry to break it to you, but those were the glory days. Now? Well, everything feels kinda different doesn't it? Suddenly there's big-deal stuff going on and you're feeling all the emotions on the regular.
Mood swings are a legit part of going through puberty, starting your period, and dealing with the hefty package of hormones that come your way. There are changes going on in your body rn that are beyond your control, so if you're questioning "AM I EVEN NORMAL?" as you slam your bedroom door so hard it almost comes off the hinges, cut yourself some slack. This is normal behaviour. And it won't last forever.
Tbf, it's pretty inconvenient to be permanently on the edge of a tantrum or teary moment though. So before you contemplate hibernating from the world and emerging when you're 25, here are some of the major moods you might be feeling at the mo, and what you can do to help handle them.
You're angry
Oh. The. Rage. We've all felt the anger-monster a million times over – when your blood is literally boiling and you feel like you've got a fire-breathing dragon living inside of you.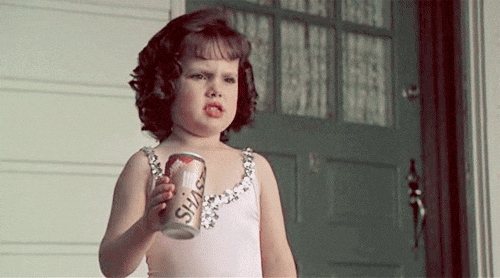 And here's the kicker. Such dramatic feelings are probably the result of some teeny-weeny, innocent crime such as your bro nicking the TV remote or your mate blanking you on Whatsapp. Irrational? Yep. Controllable? Nope.
What to do?
Breathe. That's all. You just need to breathe through your anger until you've calmed down. This can prevent an outburst that you might regret later when the trigger moment has passed. Close your eyes and inhale slowly for five seconds and exhale slowly for five seconds – with each breath you should feel the red mist start to lift. Another way you can deal is to harness those fierce emotions and direct them into exercise, or channel them into a creative project – some of the greatest artists, musicians and writers have made their best work when being in an angry place.
You're reckless
If you're often impulsive or have a habit of blurting stuff out without thinking, there's actually a reason for it. Here's a nugget to quote to your parents when you've been grounded (again) for doing something stupid. Studies have shown that the front part of the brain, called the prefrontal cortex, isn't fully developed until around the age of 20.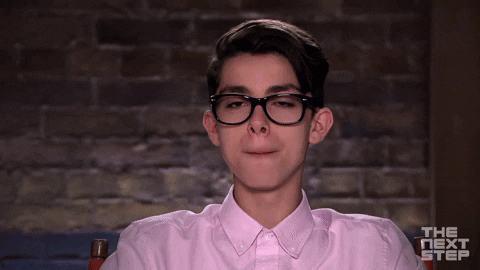 Because this area of the brain is responsible for sensible stuff like planning, anticipation, controlling and understanding emotions, it explains why teenagers are likely to do crazy, careless stuff sometimes.
What to do?
You've probably realised that just saying soz after doing something silly or potentially dangerous unfortunately doesn't cut it as you're getting older, so being able to asses a situ for its risk factor is an essential skill to learn. Take five seconds to ask yourself these simple questions before saying or doing something bonkers; "Is this *really* a good idea?", "is it worth getting into trouble for?" and "will I look back on this as a major fail moment?". Getting into this habit will help you to make better life decisions. The bonus is that the more you can show your 'rents you're considering your actions and can be responsible, the more they'll trust you and not treat you like a kid. And the more you won't get angry (see above).
You're sad
Sometimes everything seems a bit bleak doesn't it? And that's ok. It would be weird if we were super-happy and smiley 24/7, that's just not real life.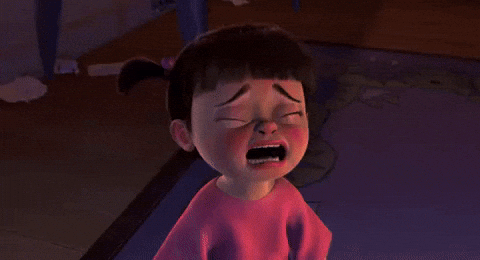 Feeling totes emosh – whether it's experiencing hurt, disappointment, grief, overwhelm, or just a general low mood – is totally normal, even more so around the time when your period is due. Yep, there's those pesky hormones at play again.
What to do?
There's no need to deny your feelings or be ashamed of your sadness. Meaning, if you want to bawl your eyes out while you torture your soul watching sad movie after sad movie, do it. Having a big ugly cry is a natural, healthy way to relieve pent up, heavy emotions and it's likely you'll feel soooo much better for it afterwards. Here's an idea though, why not try challenging your grey mood with a change of scenery and belly-laughter – being cooped up alone in your bedroom sure doesn't help when you're low. Hanging out and having mega-lolz with your mates, especially when you least feel like it, can be the best medicine for blasting sadness.
You're anxious
So it's standard to get stressed when you run into your crush and your hair is a disaster, or feel worried before taking an exam, but sometimes anxious feelings can strike when you're doing totally normal, everyday stuff. And that sucks.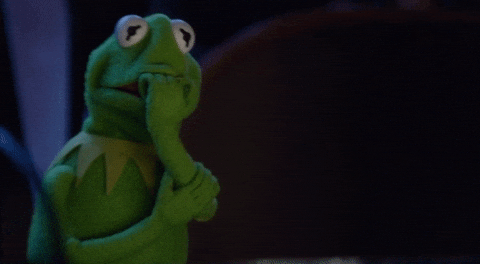 The right kind of anxiety can be a useful way of telling you that things are not quite what they should be, or that you need to get out of a situation you're clearly not comfortable with, but if you regularly find yourself suffering with major stress, you're massively worrying about the future and your jangly feelings are stopping you enjoying life and having fun, it might be time to go ninja on this sneaky emotion.
What to do?
Anxiety is often fuelled by a bunch of negative thoughts, so the key is to recognise your internal neggy voice and shut it down before it can run rampage – resulting in you feeling stressed, on edge, and all kinds of urgh. By over-analysing situations or worrying about the potential outcomes of something before it has *even* happened (we hear ya), it's easy to feed the untruths going on in your brain ­– but they are just that, untruths. Working out the reality of a situ vs what your head is telling you is tricky at first, but once you get the hang of it you can push those negative thoughts to one side and not let them side-track your life.
One final thought. If you're really struggling with your moods, or the lows don't seem to lift, you should chat to someone about how you're feeling – having a healthy mind is equally as important as having a healthy body and your parents, teachers and GP are there to help you navigate these difficult emotions.
It's time you started celebrating your period, guys. Sign up to bettybox RN and get all your tampons and pads, beauty products, sweet treats and loads more cool stuff delivered to your door, every single month. We know. It's totally awesome.